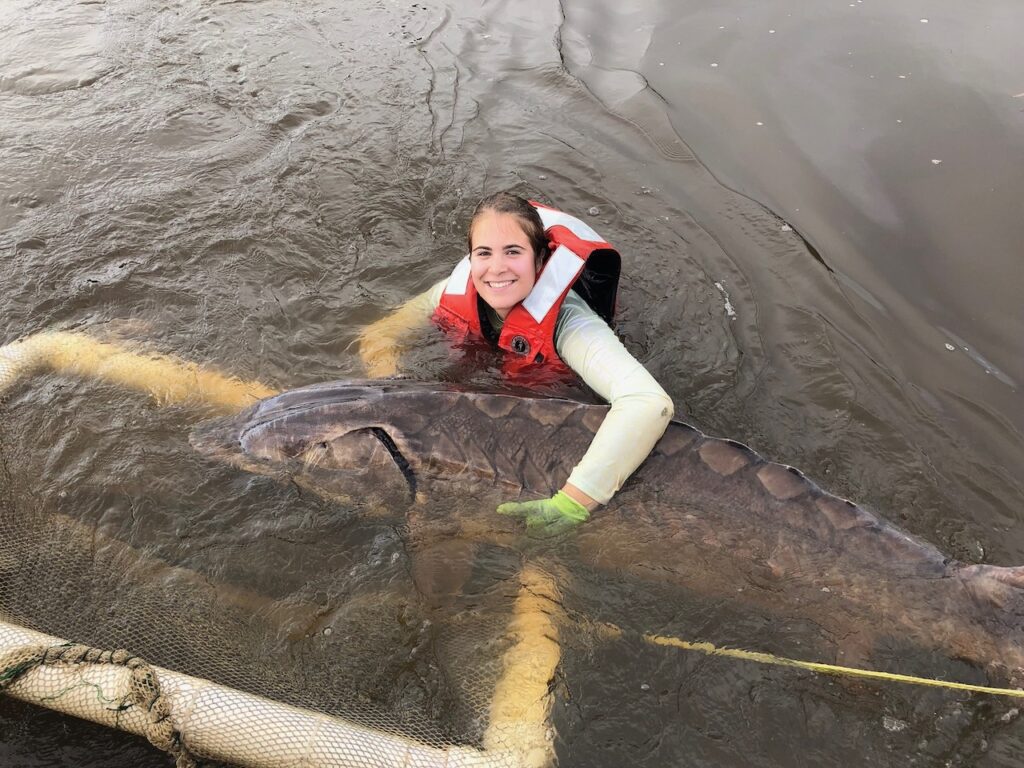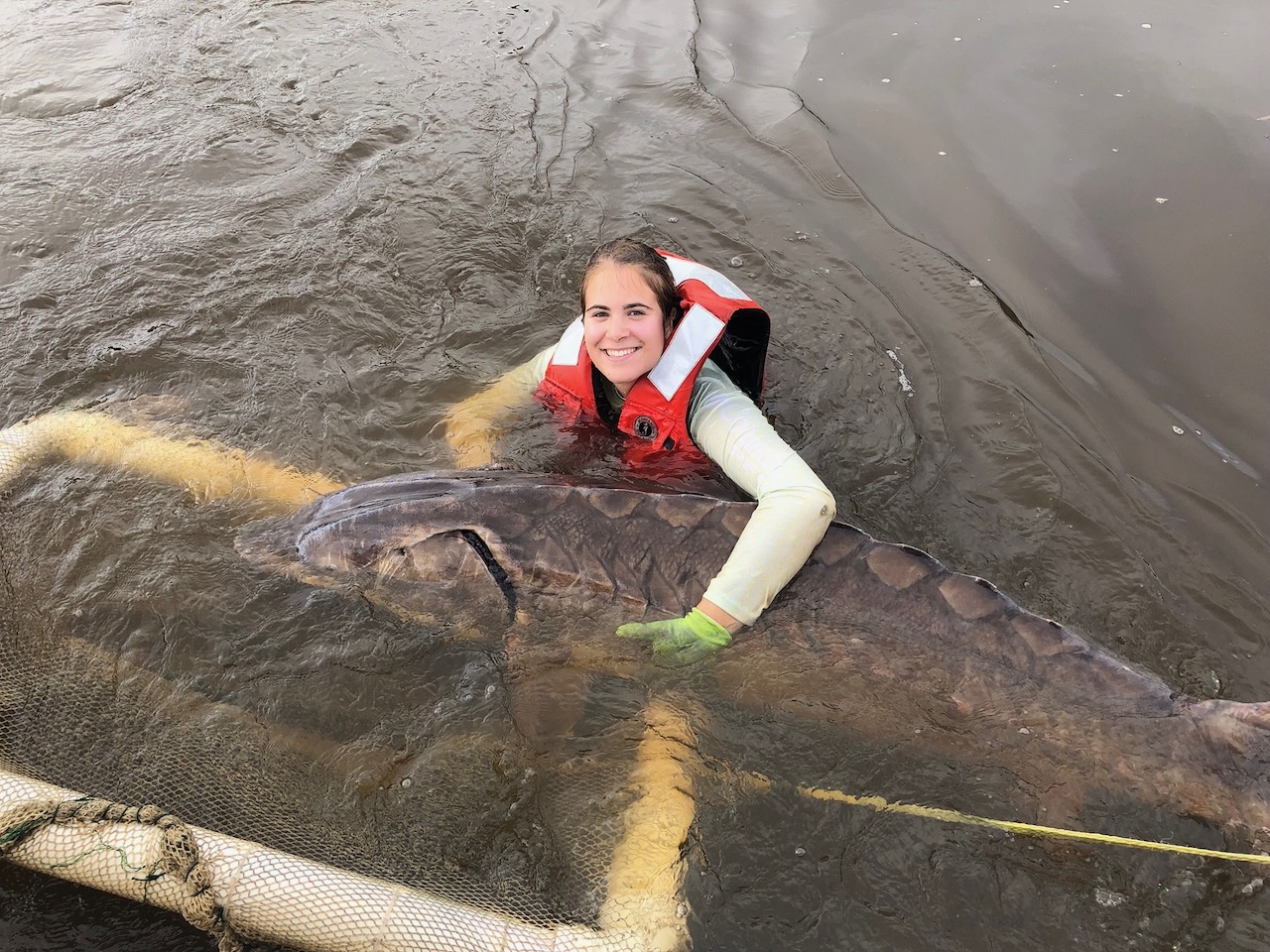 Science Living: Alaina Davis, Field Researcher
Alaina Davis, '18, is majoring in fisheries and wildlife at the University of Georgia, and this summer she studied Atlantic and shortnose sturgeon–which means she spent her days out on on the Altamaha and Savannah rivers catching, examining, weighing, and measuring sturgeon. After graduation (Spring, 2022) she plans to pursue a Master's degree in aquatic telemetry. Eventually, she would like to complete a Ph.D. in telemetry and study shark migration patterns.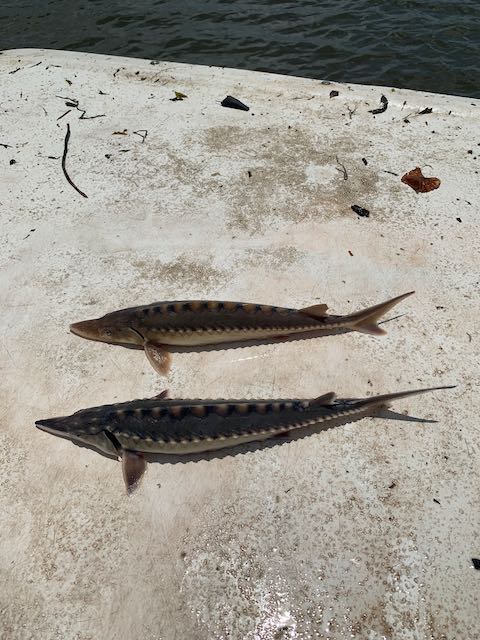 Here are year-one juvenile Shortnose (top) and Atlantic sturgeon (bottom). Atlantic sturgeon grow quite large (see photo above), while shortnose can only reach 1.5 meters max. Shortnose that big are only seen in the northern parts of the US. The differences between Shortnose and Atlantic sturgeon can be seen in their coloration, length of their noses, and the ratio of their mouth width to their head width. Shortnose have a much larger mouth than Atlantic sturgeon, while Atlantic sturgeon are much darker in color and have pointer, longer noses.

Facts from Alaina
---
Share This Story - Choose Your Platform!