Living Science Academy
Faculty
Founders of Living Science Academy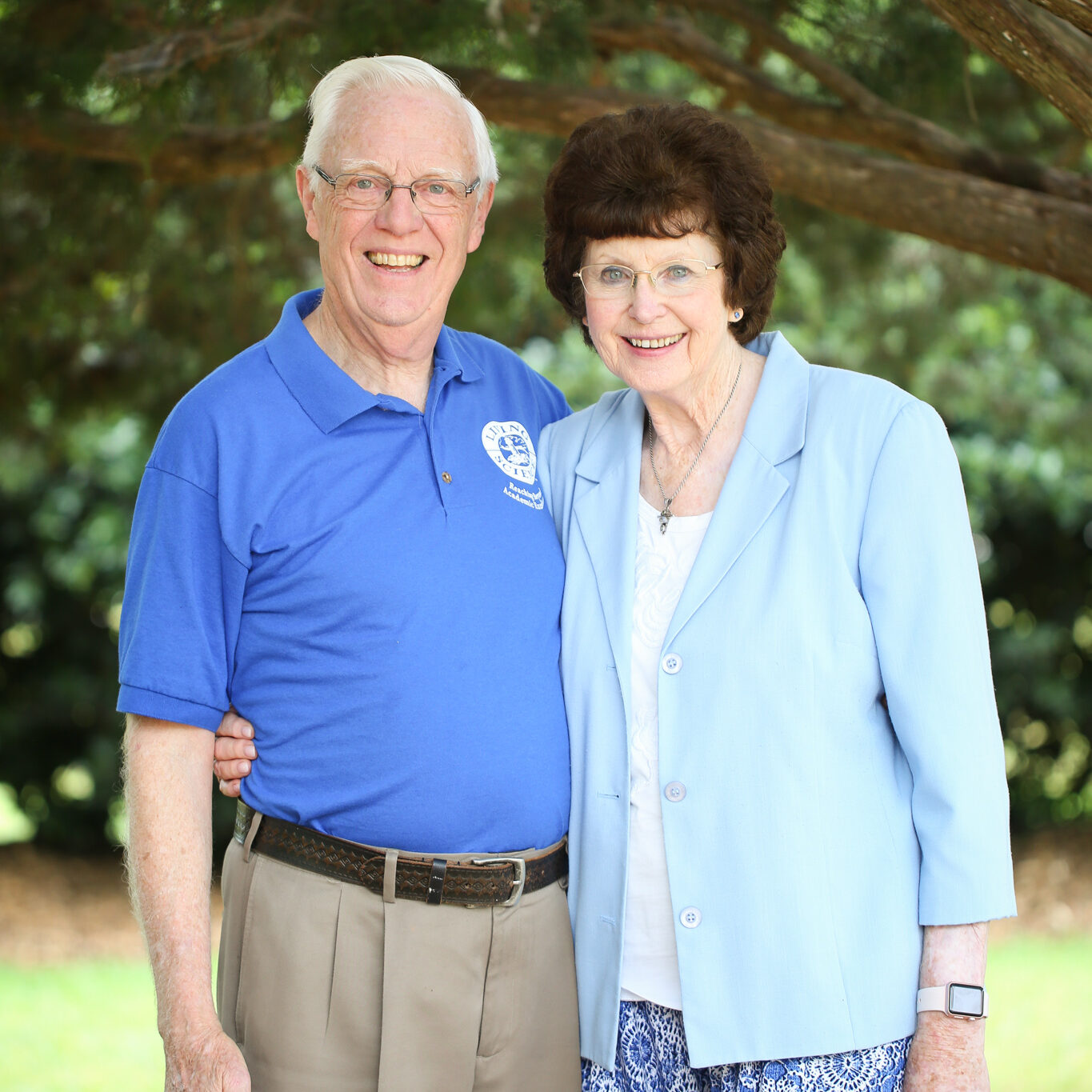 Lance Davis (Mr. D)
Administrator and Co-Founder
I was trained as a teacher in Africa. The English system of education mandated that if I were handed a class to teach, as long as I understood the content to be taught, I should be able to use good principles and practices in delivering an exciting, valuable, and challenging lesson. I love teaching and leading students, young or old. Watching the light go on as a Servant Leader says, "Oh, I get it!", or seeing a real life-change in one of them is still one of my favorite experiences.
Penney Davis (Mrs. D)
Middle School Science (Grades 6-7) and Co-Founder
I have been teaching science for more years than many of our parents are old! My passion has not changed or wavered. I am passionate about God. I am passionate about children. I am passionate about science! Put those three ingredients together and you have a dynamic environment that will impact lives permanently. It is easy to leap out of bed every day and enter a science lab filled with eager faces belonging to kids and young adults who are ready to engage in learning for the purpose of one day impacting others in the same way.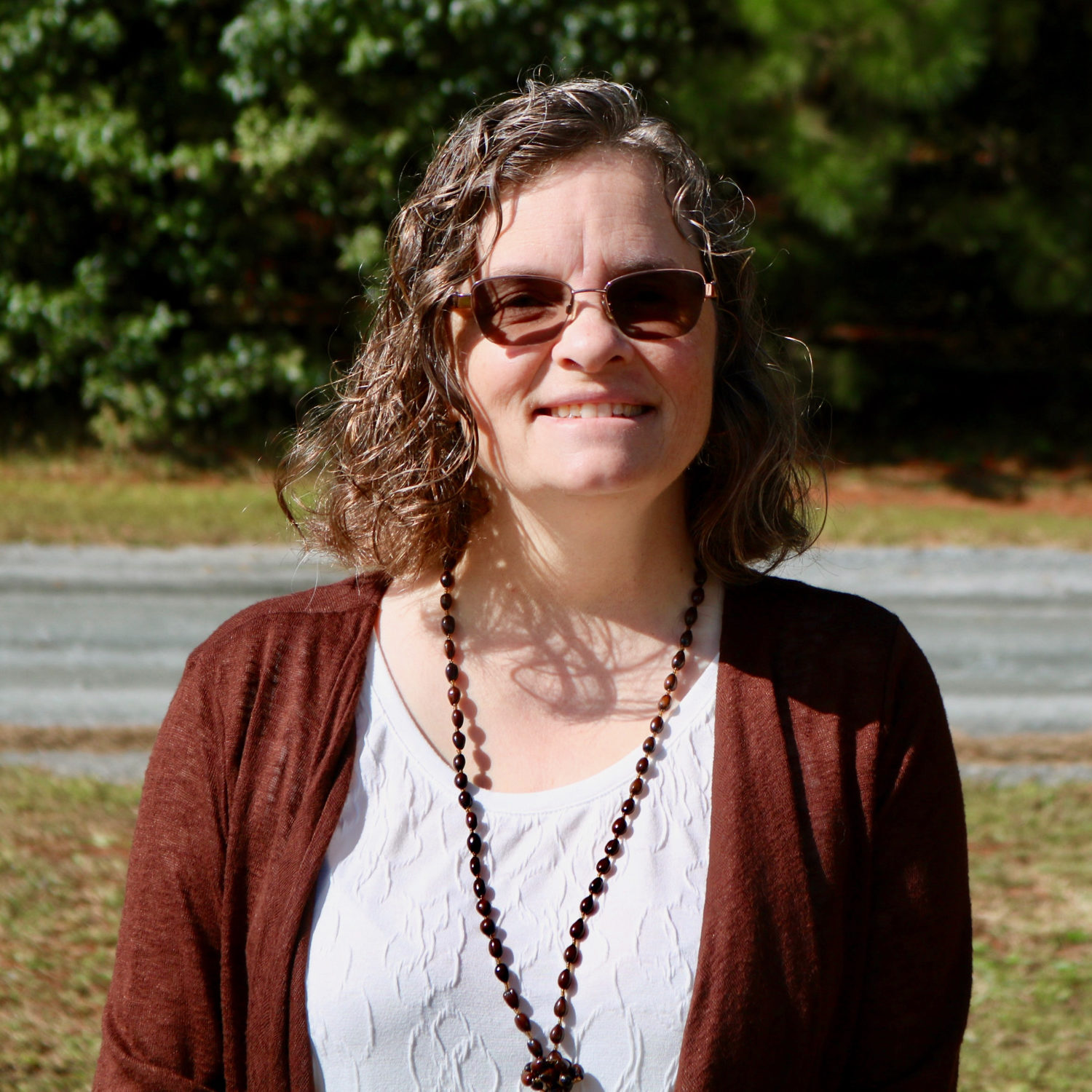 Burnell Adams
Computer Programming 1 & 2
7th & 8th Technology
Since Bernie Adams began teaching computer science and programming in August of 2015, she has combined two of her greatest passions: children's education and science and technology. Applying both with a biblical focus in her classroom, she believes that "the world was created by God exactly the way he described it in Genesis."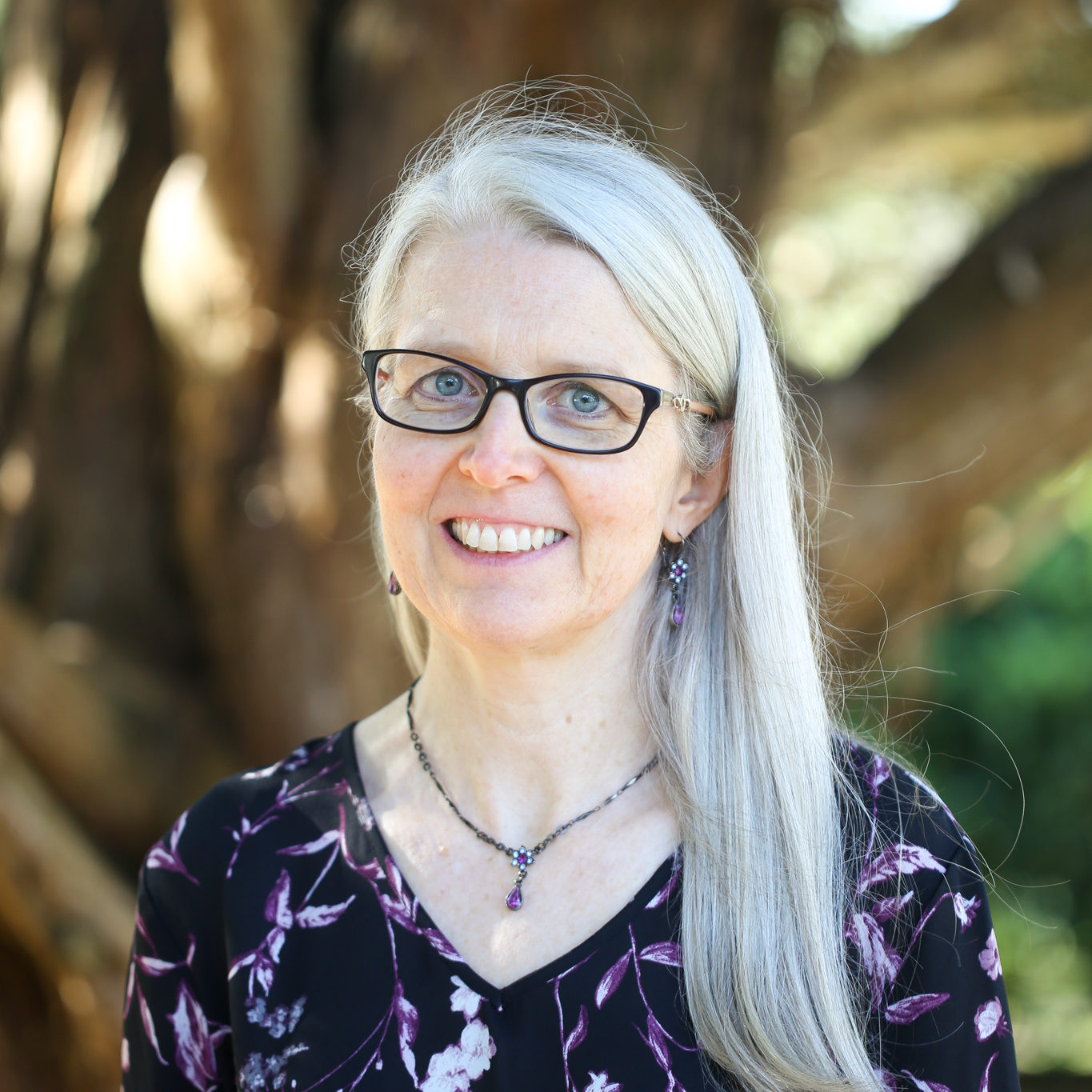 Michelle Crose
8th Engineering,
Engineering Essentials, Algebra 1 Year 1,
Honors Algebra 1
Prior to having children I worked as a "rocket scientist" for McDonnell Douglas and Lockheed Martin. I have an Aeronautical/Aerospace Engineering degree from Purdue plus the experience of teaching for the past 10 years. I love to watch students grasp how things work and are put together. I want them to get excited about all the possibilities within the field of engineering.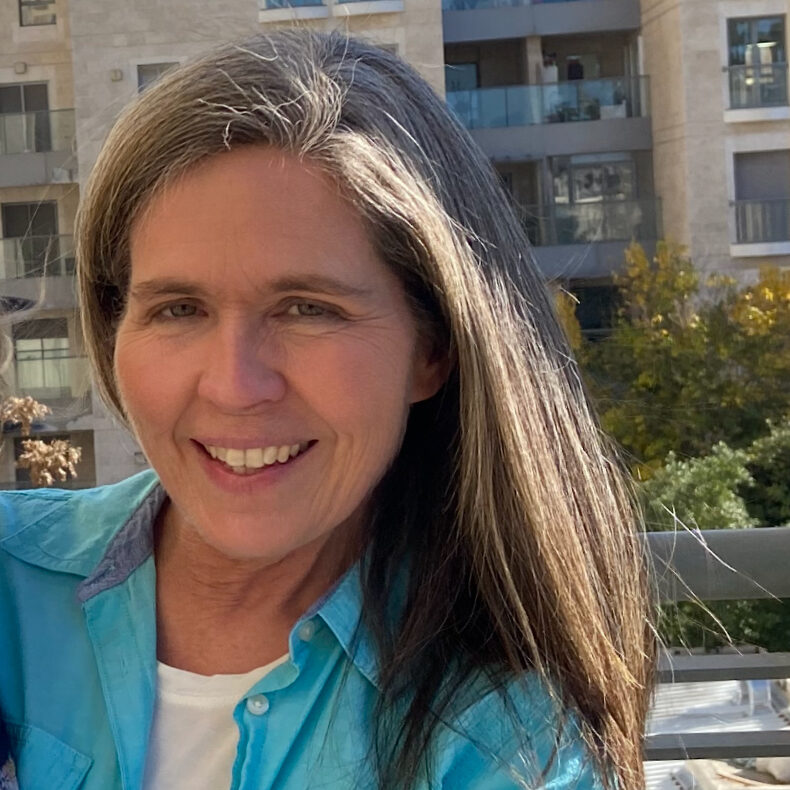 Lori Davis
2nd & 3rd Tech & Engineering, Language Arts, 3rd Math, 4th & 5th Science,
Friday Exploration
After graduating from Kennesaw State in Elementary Education and having two sons within the first few years, I was blessed to teach at our church preschool. Later I worked as an assistant in a special needs class. Then the Lord laid it on our hearts to homeschool. When our youngest was 15, we were blessed with one more son, and shortly after that, I lost my husband. Years later, my sister introduced me to Living Science where my youngest has been since 2017. I love children, and I love being able to freely incorporate God into their education. After all, without Him, what purpose is there to education?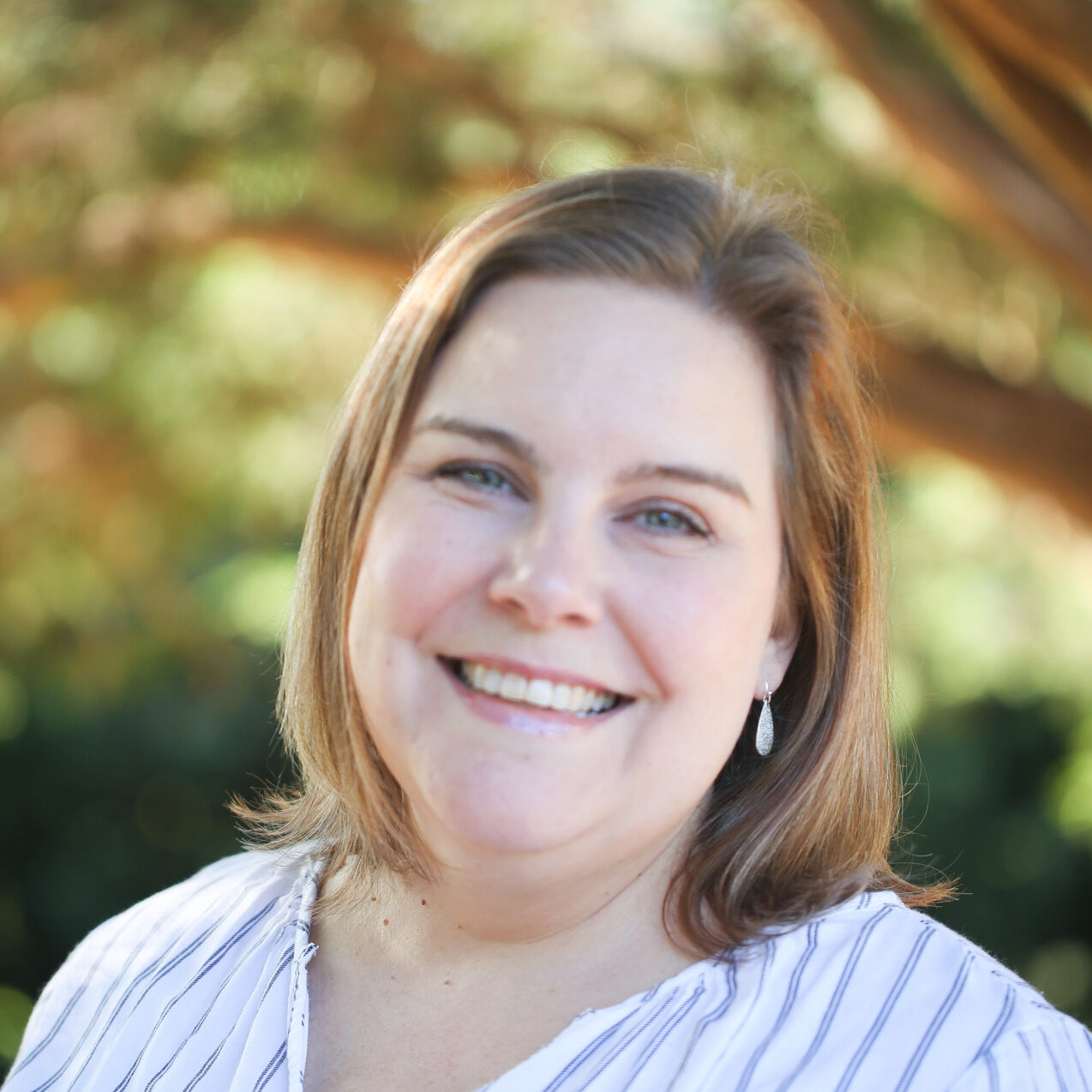 One of my favorite things to see when teaching is when students finally "get it." Their faces light up, and any struggle they had is now all worth it. Every child has a potential to learn and grow. Our struggles are often where God stretches us and leads us closer to Him. My goal as a teacher is to help find ways for each student to grow, not only in subject knowledge, but in the wisdom of the Lord our God. I pray that I will be a light for Jesus whether it is in the classroom or working in the office at Living Science. I graduated from Kennesaw State University in 2003 with a BA in Theater and a Minor in Vocal Performance. Since that time, I have mostly been found in a classroom, teaching my own children, or working in a church.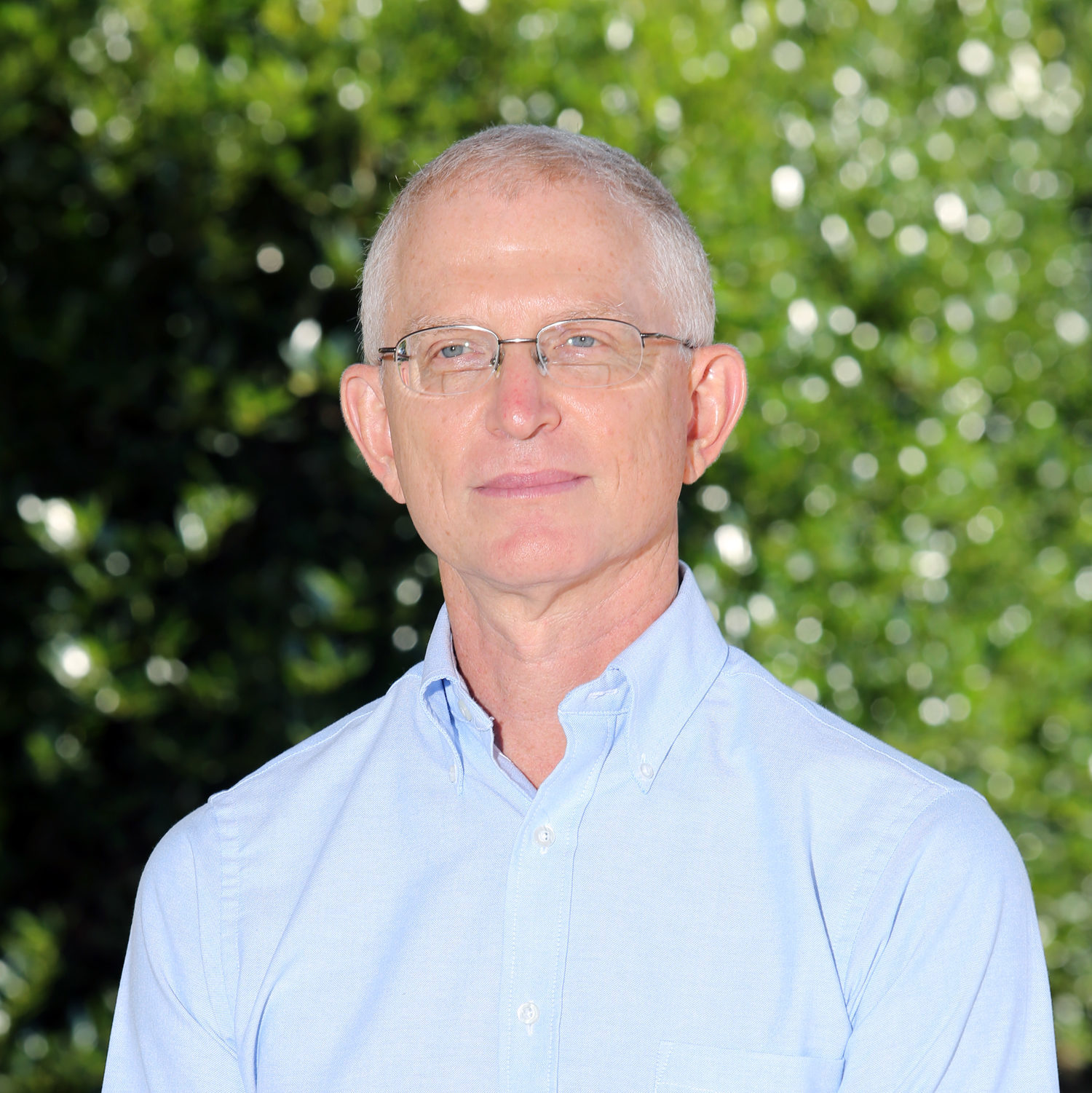 Dan Fisher
High School Electronics and Technology
I have discovered a passion for teaching, especially teaching God's word and the application of technology. I find that theory without application is often boring, and I seek to incorporate labs into my classes that provide practical application of what we are learning. God has led me to Living Science by way of the Marine Corps and a long career with Lockheed Martin. I believe that my experiences as a Christian in these highly secular environments helped to prepare me for this incredible opportunity to teach students in the uniquely edifying atmosphere that is Living Science. I see STEM as providing a critical underpinning for the understanding of the orderly nature of God's world. I particularly enjoy the ability to work with students as individuals rather than as products on an assembly line.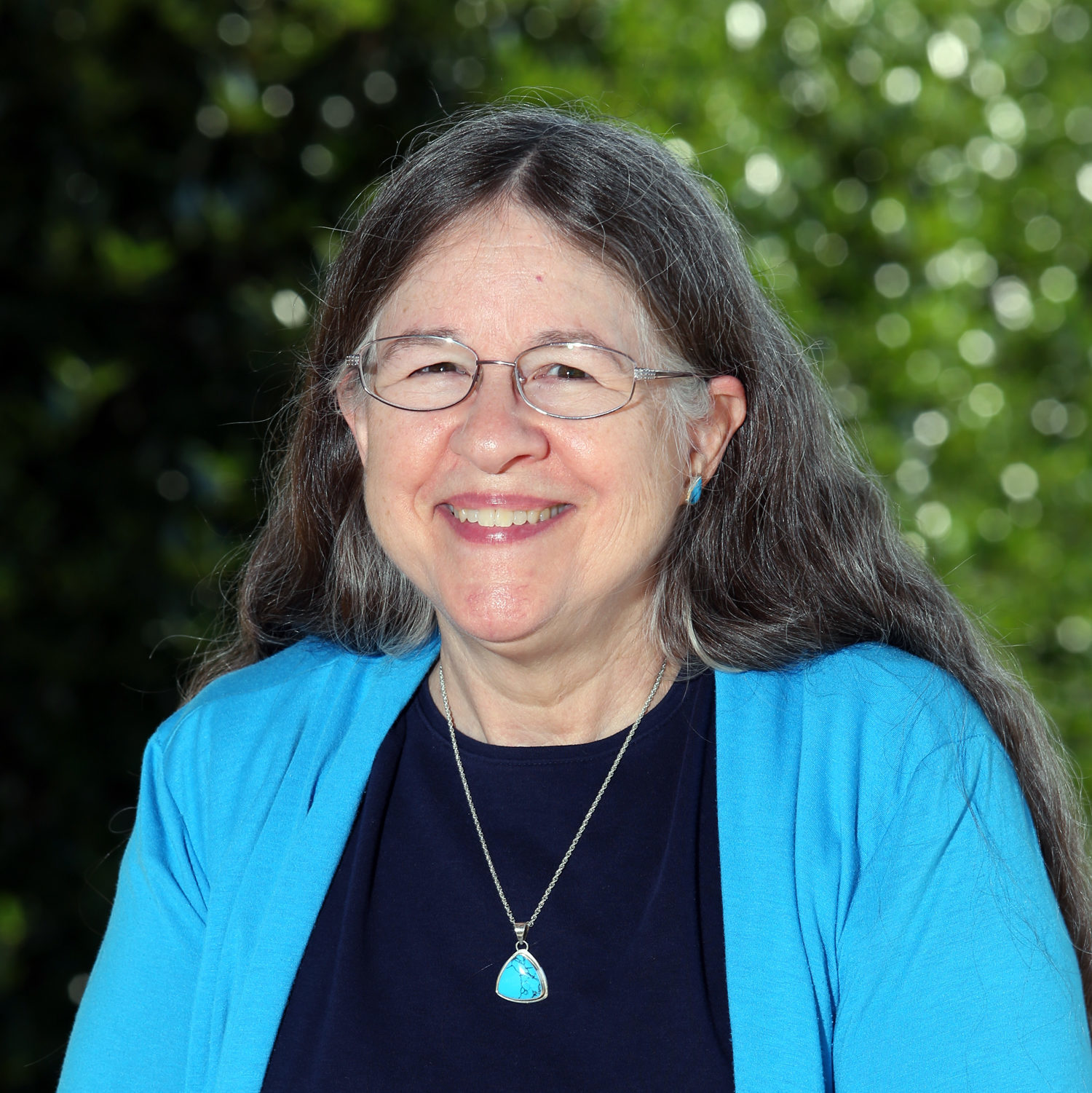 Sandy Fisher
Physical Science and Physics
My passion in teaching physics is to help the students understand some of the underlying structure God placed in our universe. Our orderly God created an orderly universe for us to study to learn more about ourselves and Him. Teaching home school students is great because we set our own goals and schedules. This year, in addition to our regular course work, we are building 8-foot tall trebuchets for our spring team project. Not many regular schools (public or private) can offer this kind of opportunity. I especially like teaching at Living Science; the focus is your relationship with God, whether you are student, teacher or parent. We put much emphasis on the heart and attitude of the student; when the heart and attitude are right, right actions typically follow.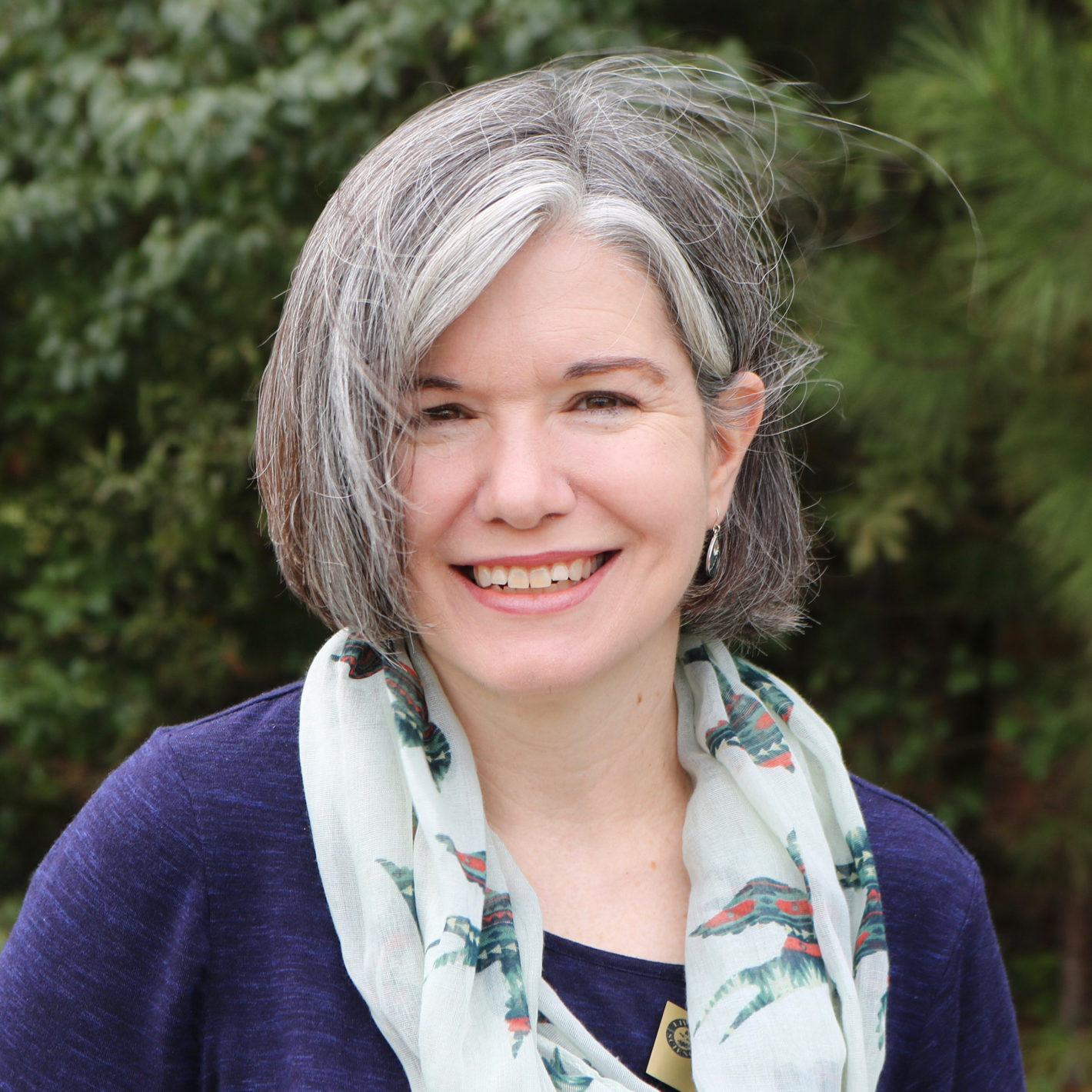 Melinda Freeman
Fundamentals of Literature
British Literature
Throughout my life, I have always sought to use literature as a window into the beauty of God's creation, our place in it, and our connection to others throughout the richness of God's world. Having served as an overseas missionary for 18 years, I have a wealth of experience using literary principles in teaching young adults of various ages and nationalities. My greatest passion is to use literary principles to equip students with a solid, Godly worldview to stand on as they face 21st century society.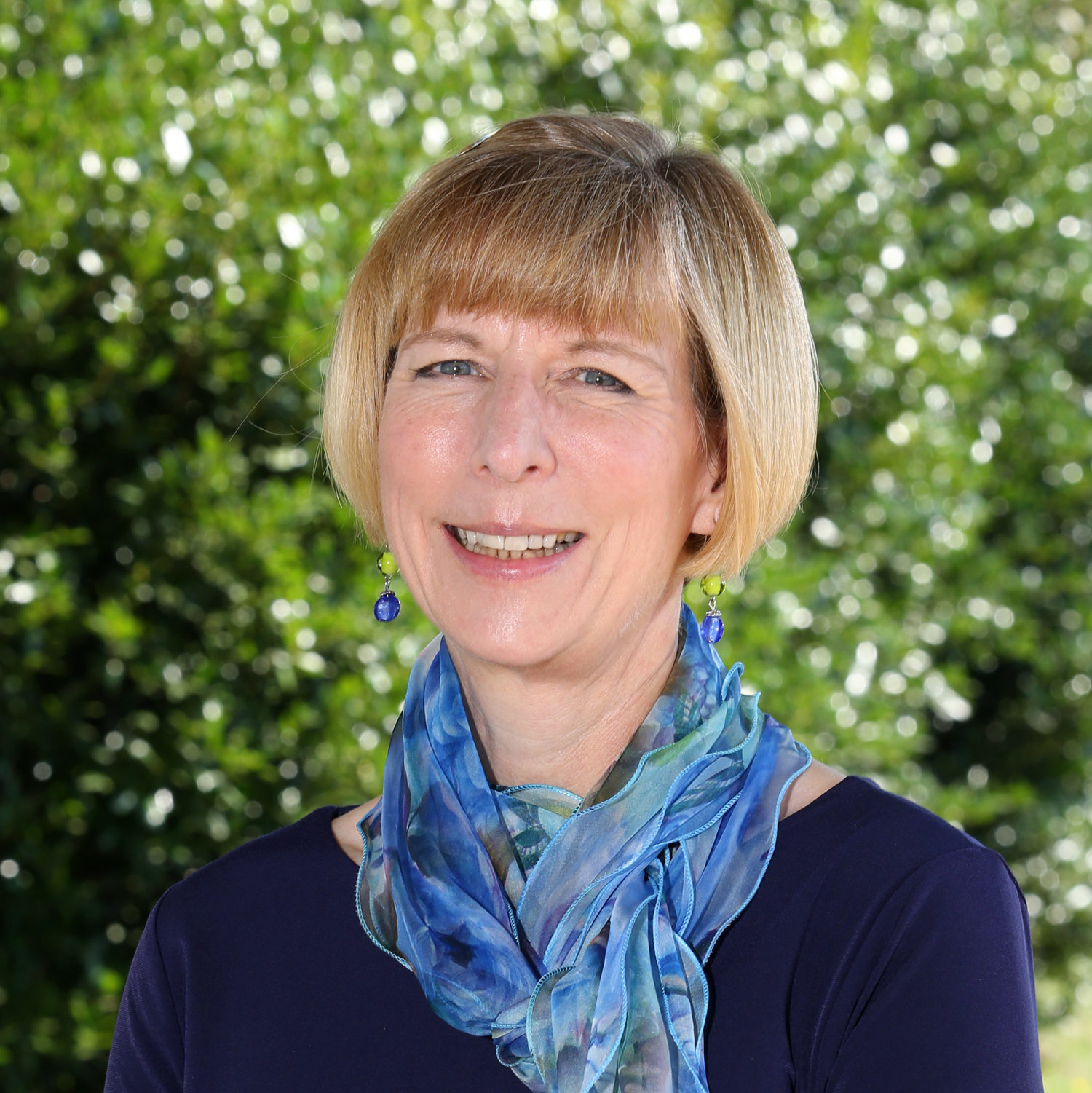 Lisa Gallion
American and World Literature
DE Composition 1 & 2
As a college writing instructor, technical writer, marketing professional, and homeschool mom, I know how important it is for our high school students to have strong communication skills. Studying great literature develops the critical thinking skills that our students need across the curriculum and in their adult lives. Learning to critique worldview along with literary techniques helps students prepare to enter the college environment, where they will encounter many who do not share a biblical approach. It is a blessing and privilege to share my passion for literature and written communication with the outstanding young people at Living Science.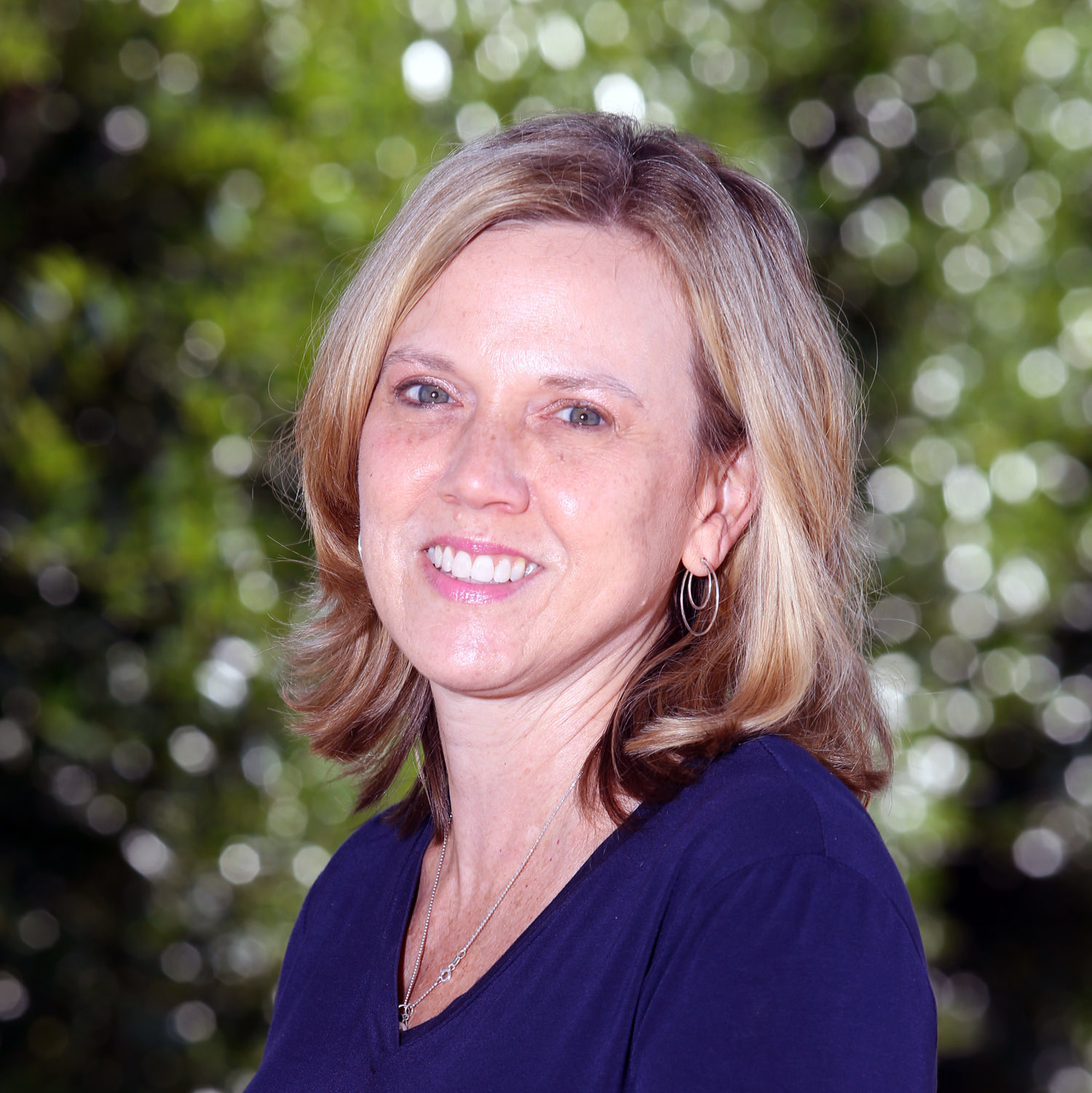 Cindy Hill
Science Clubs, Math & Reading Lab,
2nd and 3rd Grade
I grew up in Cherokee County and have lived here all but three years of my life. I am married to Grier who also grew up in Cherokee. All of our four children have attended Living Science, and three have graduated. God has given me a great love for working with young children. I taught kindergarten for four years in Cherokee County before having children. I want to share the truth of God's Word with students and help them know that they are fearfully and wonderfully made and that God has a plan for them. I also want to make learning fun. I absolutely love working at Living Science and it is a great joy to serve here.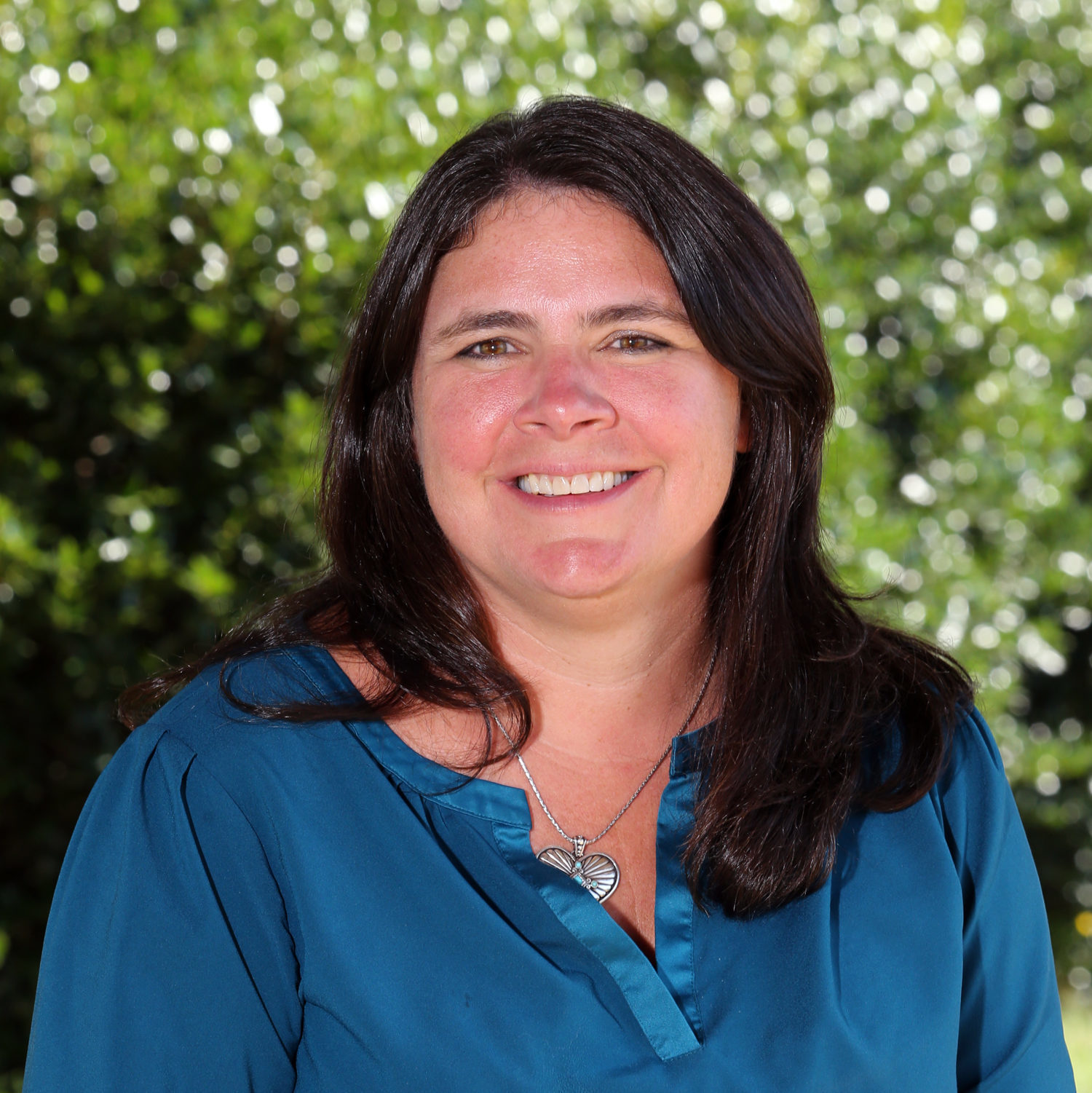 Jennifer Hughes
Algebra 2
Geometry, Precalculus
I love math and the fact that it can be applied in so many different ways and that there are multiple ways to solve every problem. I like to see students discover new ways to solve problems, and I love it when I see a student reach understanding. Math is everywhere, and I try to teach students to be thinkers and know why math works instead of just memorizing formulas or facts. The environment here is contagious; the parents are involved and the students are engaged. I have the freedom to use many techniques and be hands-on, involving the students in learning. It's so important to me that it is not just about learning Math or Science or English, but it is about the character and heart of the student. Learning here is centered around the Creator and His Creation—the way it should be!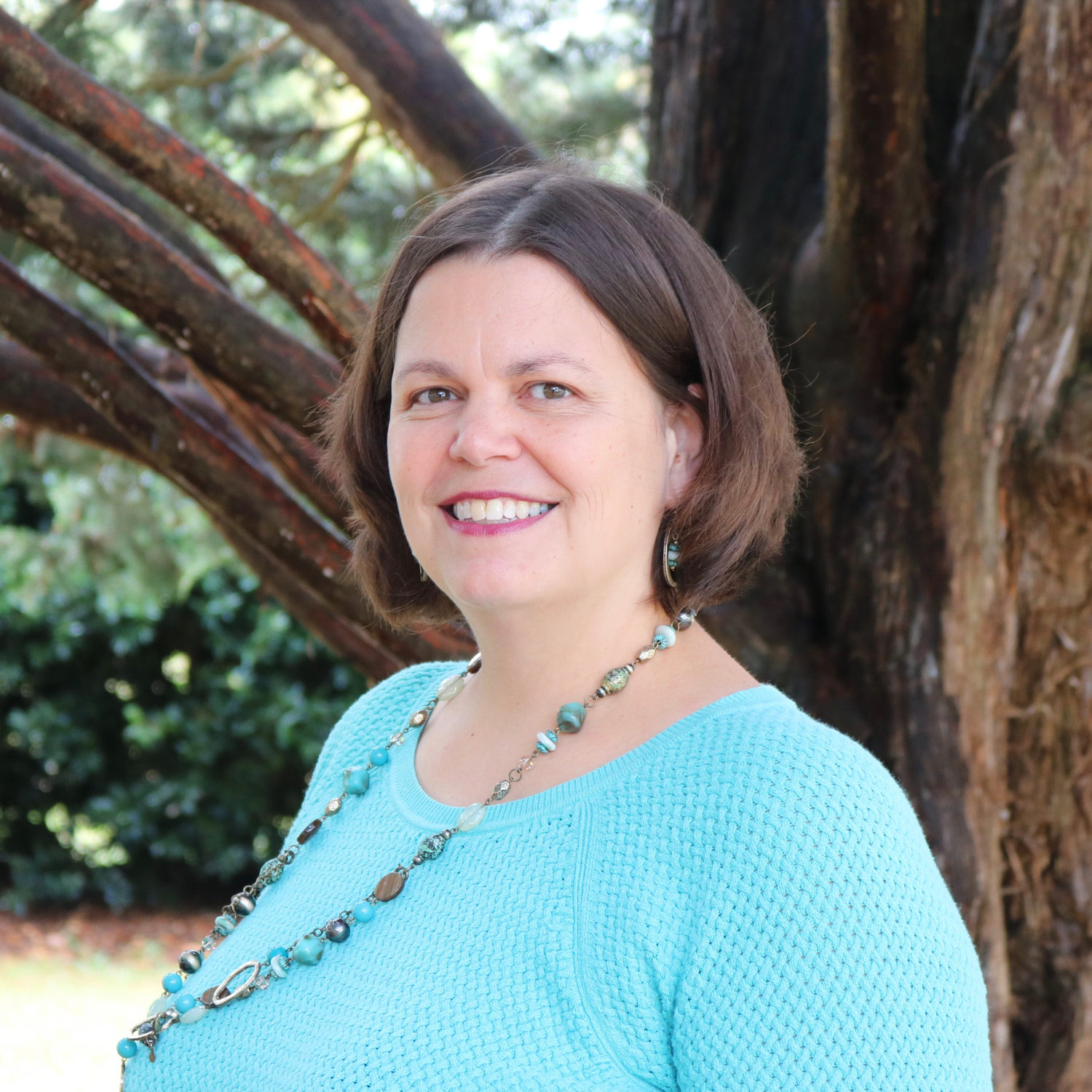 Jenni Iglesias
4th and 5th Tech & Engineering,
Language Arts, and Explorations
One of the greatest gifts we have from the Lord is the ability to LEARN! I have always been fascinated by this process and have enjoyed the challenge of teaching others something they have not yet discovered for themselves. My passion is to help others in any way the Lord places before me. Often, this has been through music (I have a Master's in Percussion Performance) or administration, which comes out in countless ways. Every year I am excited to see what the Lord, the greatest Teacher of all, has in store.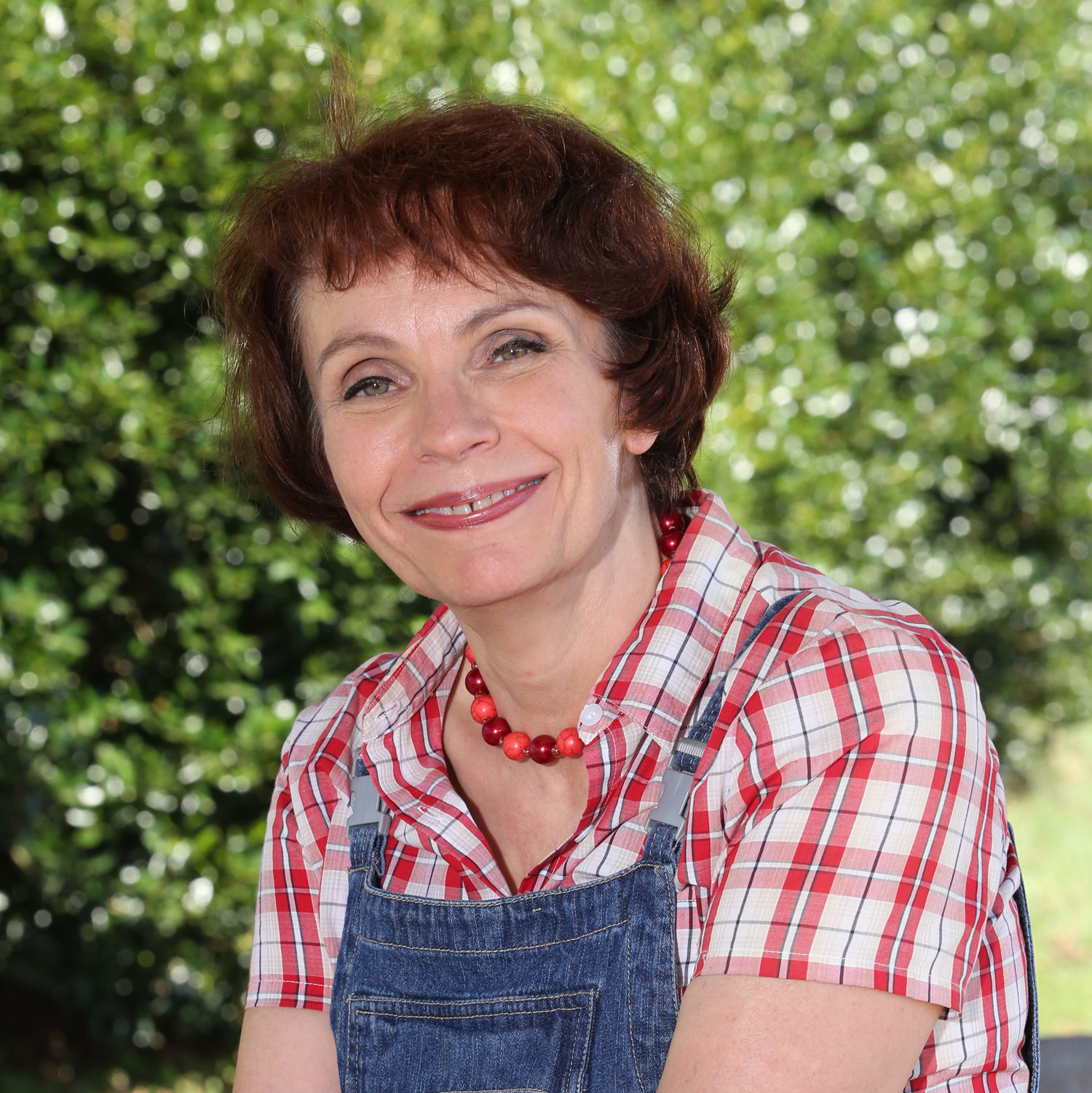 Stacey Kahn-Dennison
Middle School History
Speech and Drama, Skit Director
An Atlanta native, Stacey moved with her family to Solomon's Island, MD and then to Oak Ridge, TN. She attended UT, Knoxville, studying classical opera performance and ultimately graduating in communications and TV production. Stacey was saved by the Grace of God in 1996, and has spent the last 12 years passionately guiding home school students in subjects ranging from clarinet to physical science. Her deepest desire is to point students towards Yeshua and His call to purity, veracity, and sanctification. Examination of His Story is a marvelous vehicle for this amazing journey!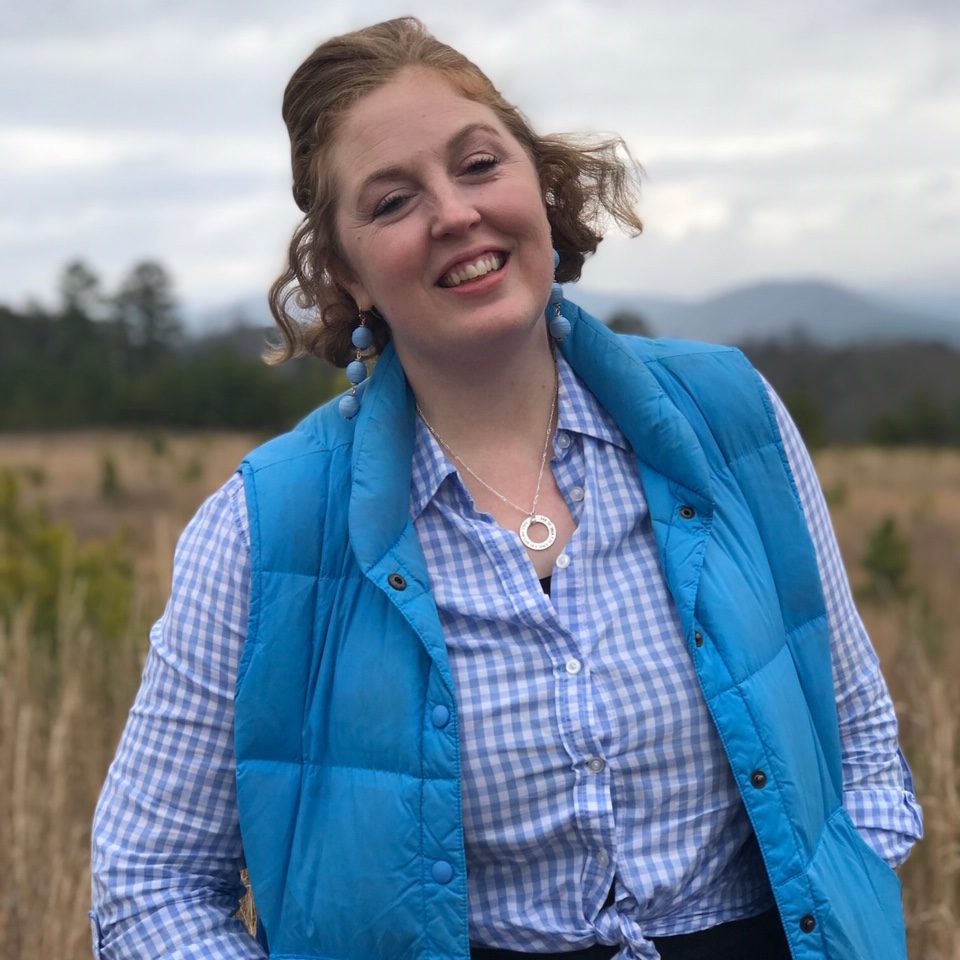 Charmaine Landrum
7th and 8th English, Spanish,
World History
I love teaching with all my heart, and I am especially fond of middle and high school students. Over more than a decade, I taught a number of classes, including high school history, for Living Science before taking a break to teach my own children. I graduated from Toccoa Falls College, majoring in education, music and Bible and went on to complete a master's in math and science education at Valdosta State University. I eagerly pursue the "ah ha" moments when students learn and grasp what history has to do with them personally. God is writing their stories, and we can see His hand in every aspect of the past, present and future.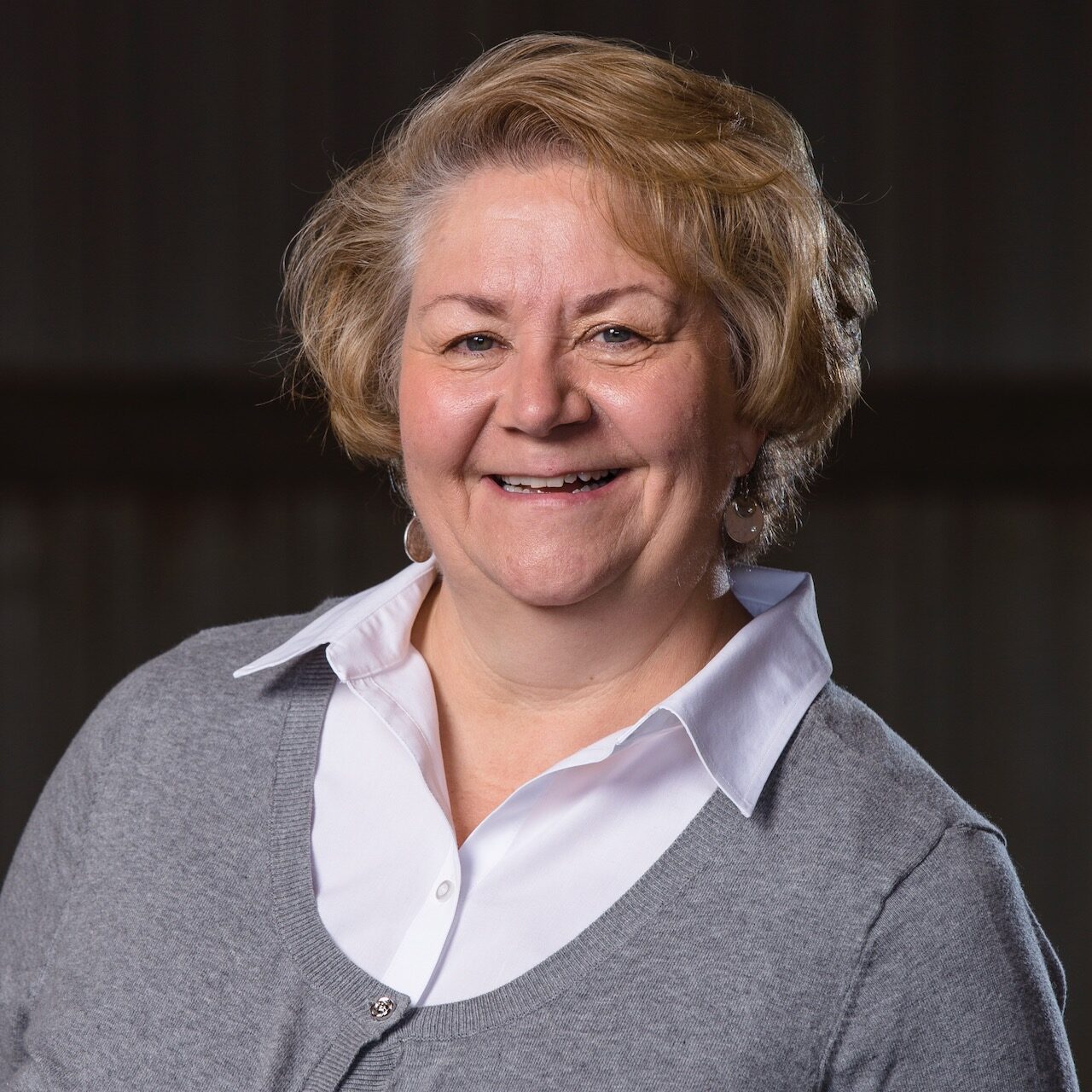 Carla Lowery
Physical Science, Chemistry
In 2015, Carla  joined Living Science to teach honors chemistry and the chemistry portion of physical science. Taking a biblical approach to teaching, Carla believes "God left nothing to chance and we have the privilege of seeking out part of His creation through study and experimenting." In her classroom, students are taught to appreciate chemistry with lectures and interactive lab work.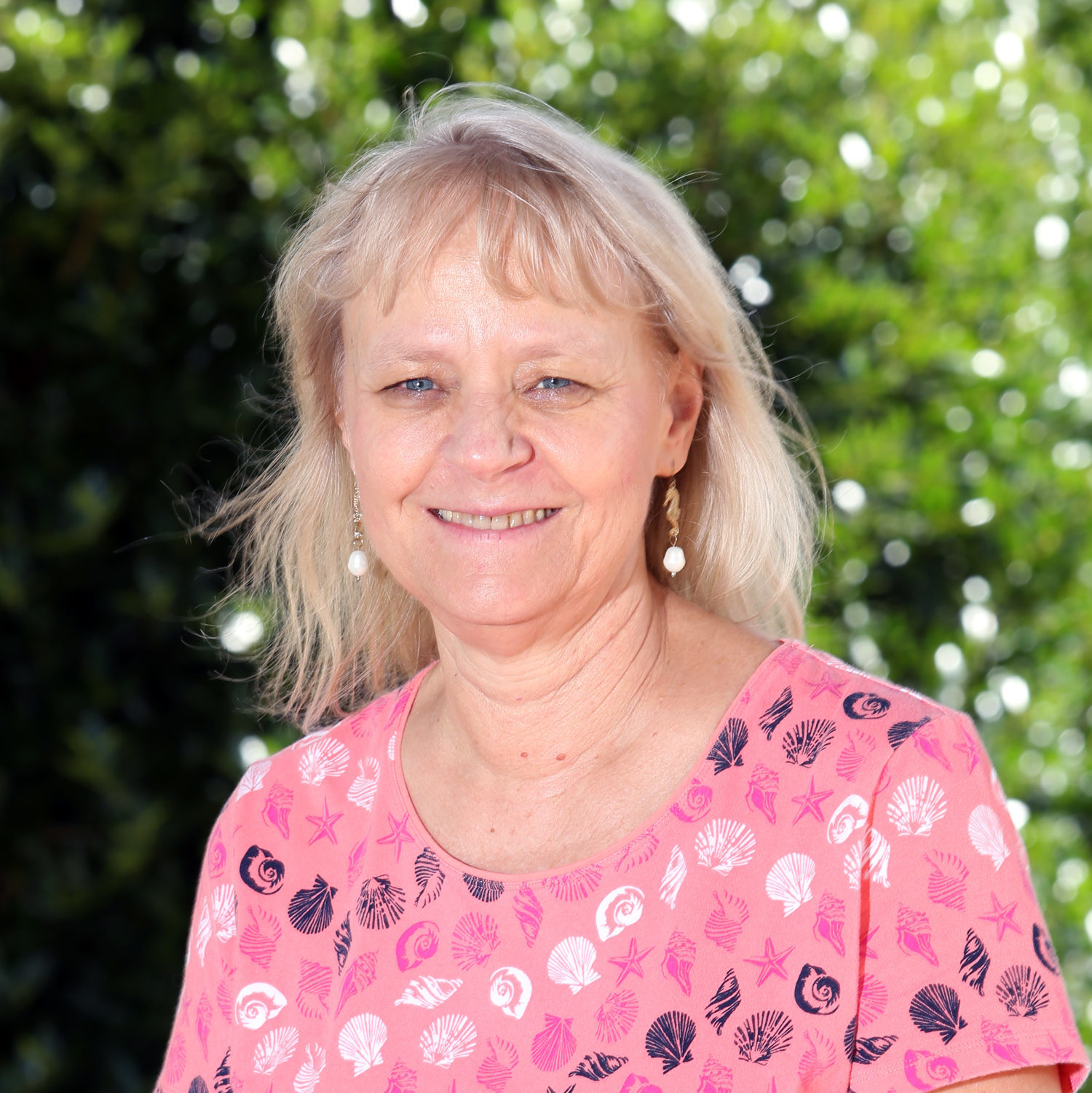 Dr. Cyd Lusk
Biology, Anatomy and Physiology
I graduated from the College of Veterinary Medicine at the University of Georgia in 1981. I love my job and especially now that I am teaching at Living Science. I have been able to join my love of veterinary medicine with God's Word in teaching. It's a joy to be able to show God's hand of creation in biology and anatomy and physiology. I am able to demonstrate how the design and structure of God's creation is perfect for the function or work it is to perform. In anatomy and physiology, I use the dissection of the cat in a lab setting every day to show how God's Word is truth and He is the Creator. My passion is to let each and every student see God's marvelous hand at work and stand in awe of His works.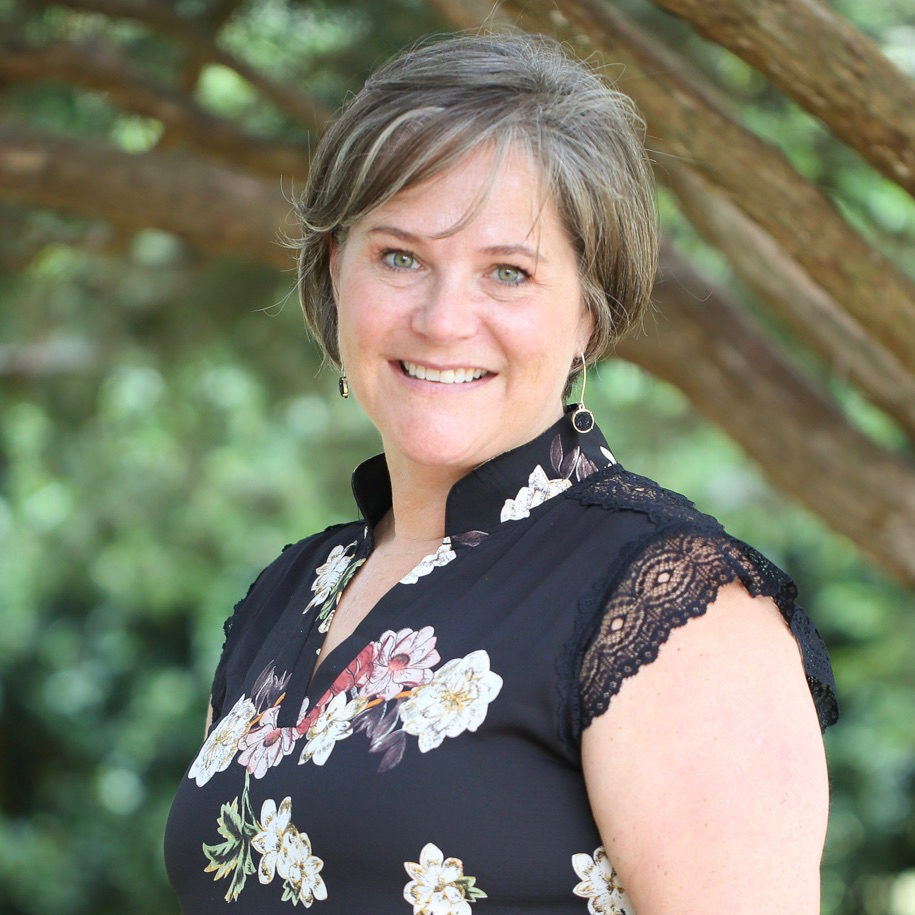 Angie Prince
5th Math, 6th English, 6th Tech and Engineering, 7th Engineering
When I was in college I learned the "methods" of teaching different subjects, so I felt prepared when it came time to lead a class full of first graders that first year. Imagine my disappointment when those methods didn't work! I quickly realized I was prepared to teach subjects like reading and math, but I wasn't prepared to teach the child. As a teacher I learn from my students how to teach each of them. One of the many reasons I love being a part of the Living Science staff is that the emphasis is on teaching the child rather than teaching the text book. Children learn in myriad ways, and my job as your child's  teacher is to find the key to unlock the way he or she learns. That's exciting to me! Thankfully, I can rely on the One who knows your child completely to find that key.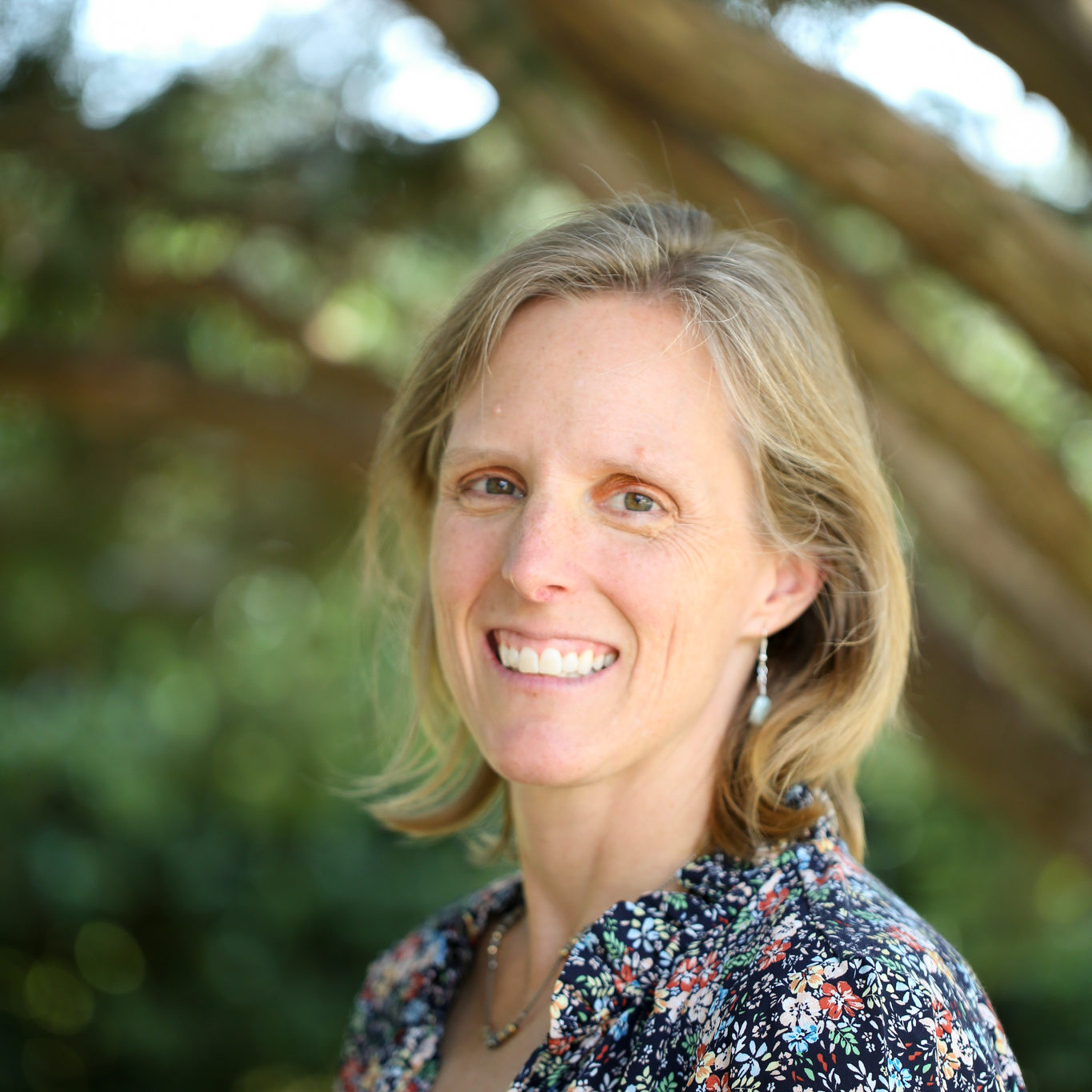 Keri Singleton
6th Math, Middle School Pre-Algebra, DE Psychology
After graduating from the U.S. Air Force Academy, I spent nine years as an officer. During that time, I lived, worked and travelled all over the US and Europe. I met my husband while on active duty, and 22 years later we are still going on adventures together. We travel, get outside, and take in as many experiences as we can with our four kids. I love the outdoors, a good cup of coffee, movies, and games.
I believe teaching is about more than just the details. It's also about raising kids with conviction and character. It's about equipping them with the tools they need to do the things God has in store for them to do. I love to show kids that the things they learn in the classroom are relevant in the world around them.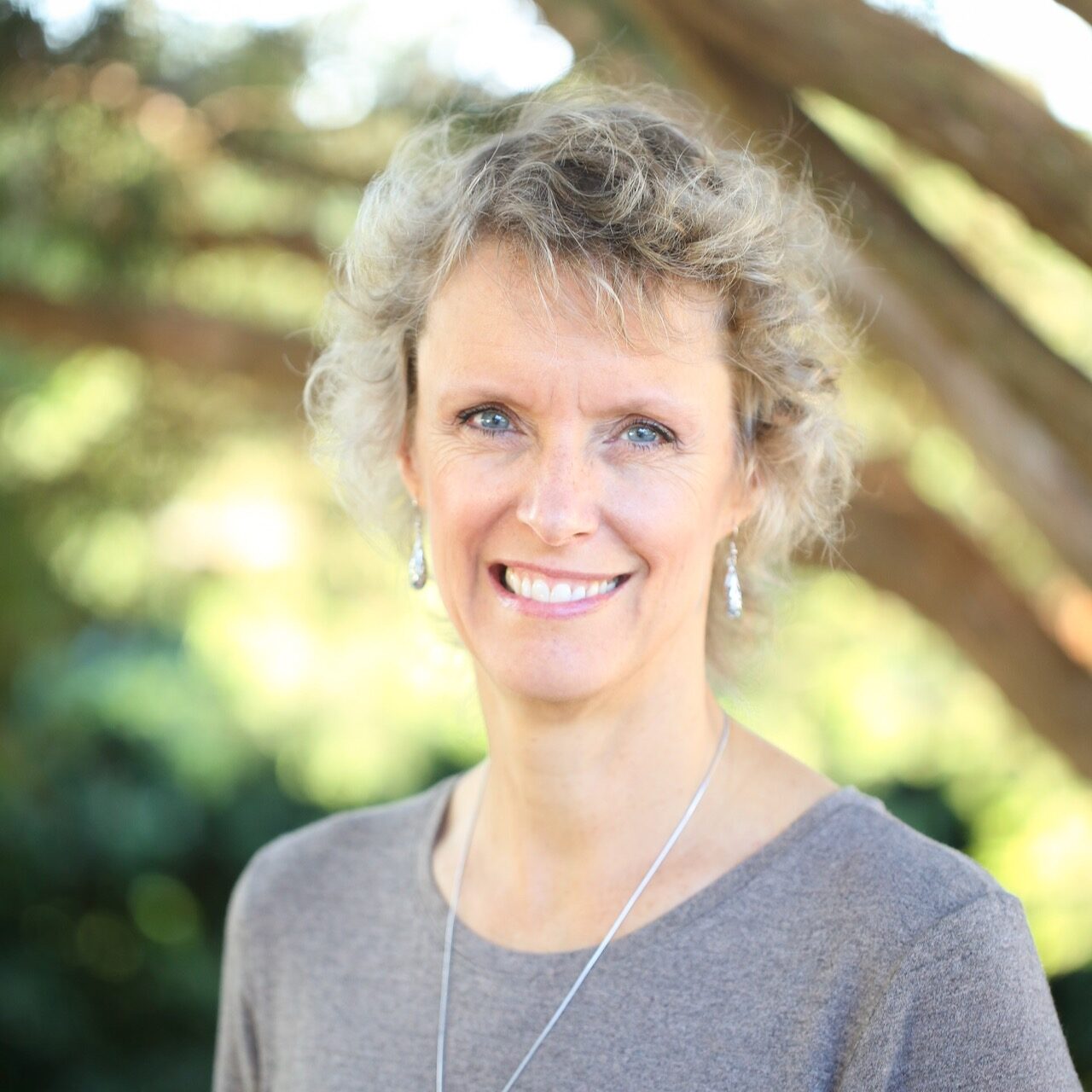 Ms. Scarpetti has been part of the Living Science family since 2013. As a homeschooling mom, she recognized God's call to teach her child diligently and as Admissions Director for Living Science, she has put her substantial technical skills to good use. Now she is excited to share some of these skills with our middle school technology classes, specifically spreadsheets (7th) and basic programming (8th). Because of the ubiquity of technology, exposure to these topics is crucial for all students, and using them also enhances confidence, logic, and organizational skills. Ms. Scarpetti is looking forward to sharing many "aha!" moments with students.
I believe teaching is about more than just the details. It's also about raising kids with conviction and character. It's about equipping them with the tools they need to do the things God has in store for them to do. I love to show kids that math is in everyday activities and experiences, and that the things they learn in the classroom are relevant in the world around them.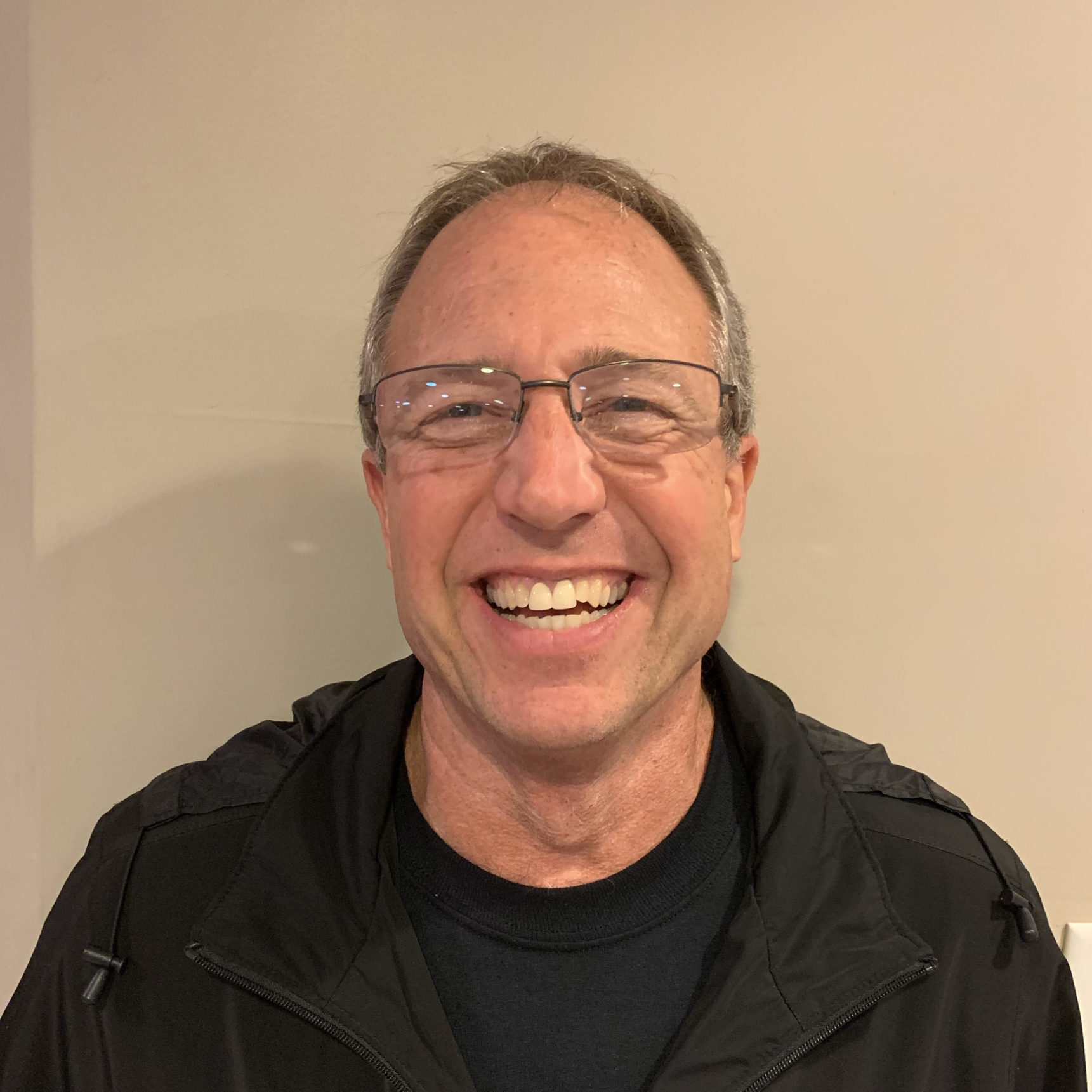 Joel Spiess
Living Sound Worship Team Director
The Psalmist writes in Psalm 103:1, "Bless the Lord, O my soul; And all that is within me, bless His holy name." Sincere worship is a priority at Living Science. It is my goal to equip the singers and instrumentalists of Living Sound to lead their fellow students to God's throne using music. Our rehearsals focus on the essential elements of music as well as the preciousness of being "lead worshipers."
My roots are in northwest Ohio on a dairy and chicken farm. I graduated from Spring Arbor College with a major in Elementary Education and a minor in music. I have served various churches in differing music capacities over the past decades. I currently attend First Baptist Church Woodstock where my wife, Robin, and I are active choir members. Two of our children have graduated from Living Science and our youngest still attends here.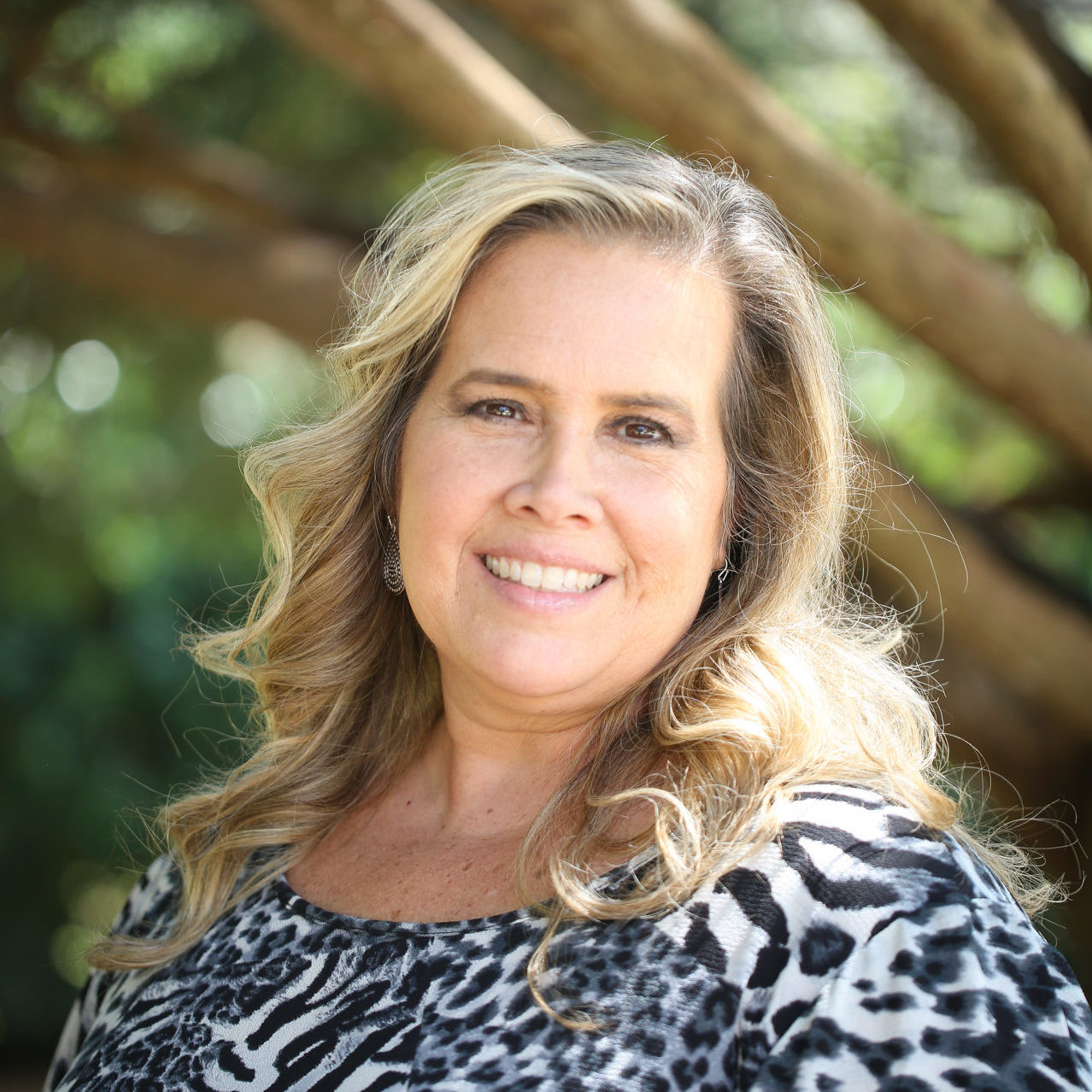 Robin Spiess
8th Environmental and Earth Science
My first teaching job out of college was middle school math and science. It was not my first choice! I was, however, confident that this was the path God had for me, so I began my teaching journey. What I considered merely a stepping stone to my next position turned into a bridge to my future. The Lord brought us to Living Science in 2005, and as my son started bringing home his middle school science work each week, I absolutely fell in love with God-science! It was not the dry, crusty stuff I had learned or taught years ago. What a blessing to now be teaching middle school science again. This time I am teaching from a place of joy as I get to help my students see the fingerprints of the Creator and recognize the story of redemption over and over again in His creation.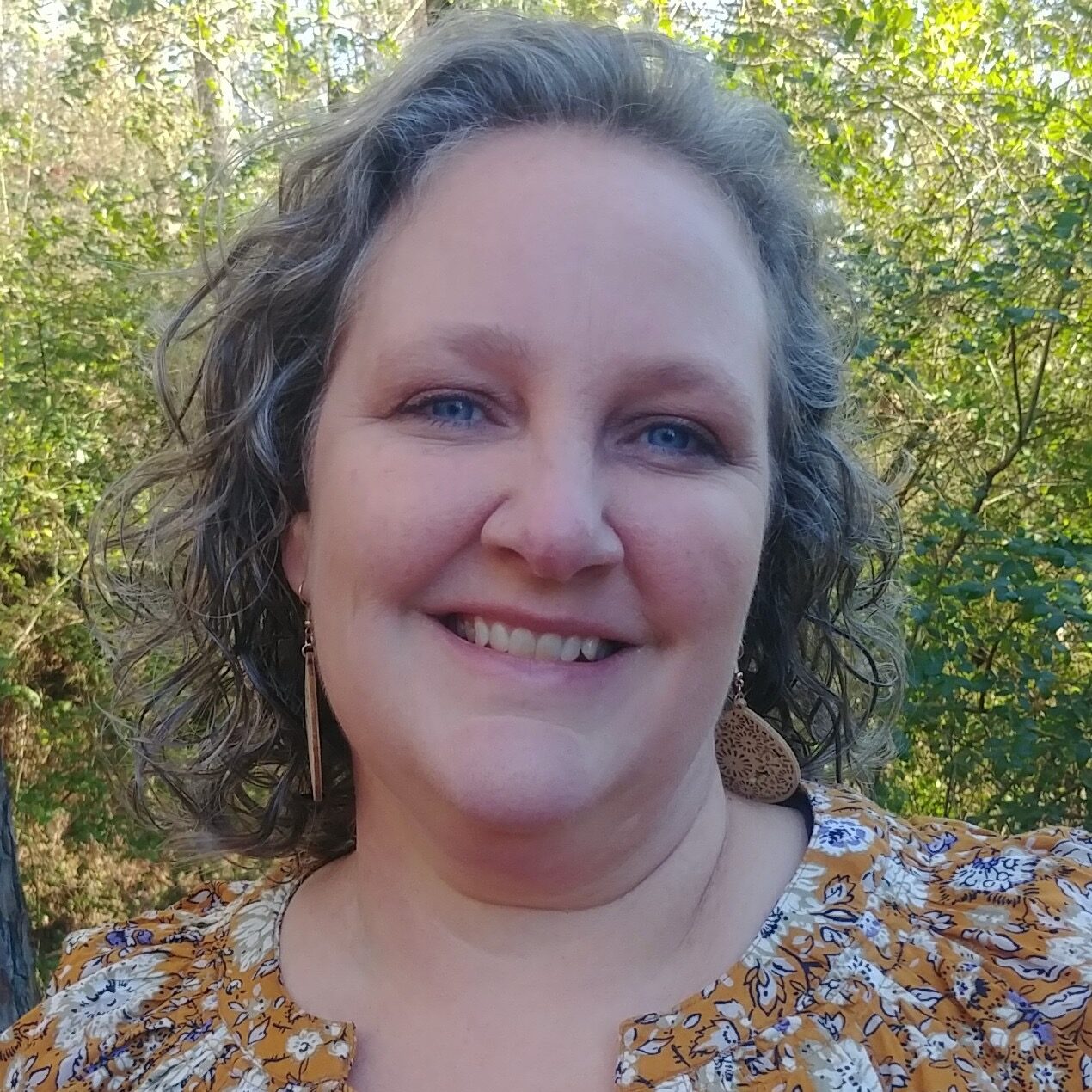 Angela Tompkins
American History, Algebra 1 Year 2
My favorite subject has always been math, inspired by the instruction of many fabulous teachers. Why not follow in their footsteps? I earned a Bachelor's degree in both Math and Secondary Education from Hannibal La-Grange College and a Master's in math (emphasis in pedagogy) from the University of Missouri. Prior to landing my favorite teaching position of homeschool mom, I taught in public high schools as well as university classrooms. I love how God brilliantly designed math as a powerful tool to describe, understand, and interpret His beautiful and often mysterious creation. Speaking of His creation and design, I also love history – the study of people, their achievements, discoveries, hopes, and dreams, along with their searching, sorrows, failures, and disappointments. Studying history can deeply move a person in myriad ways, but ultimately it leads one to recognize God's hand at work and man's deep need for a Savior.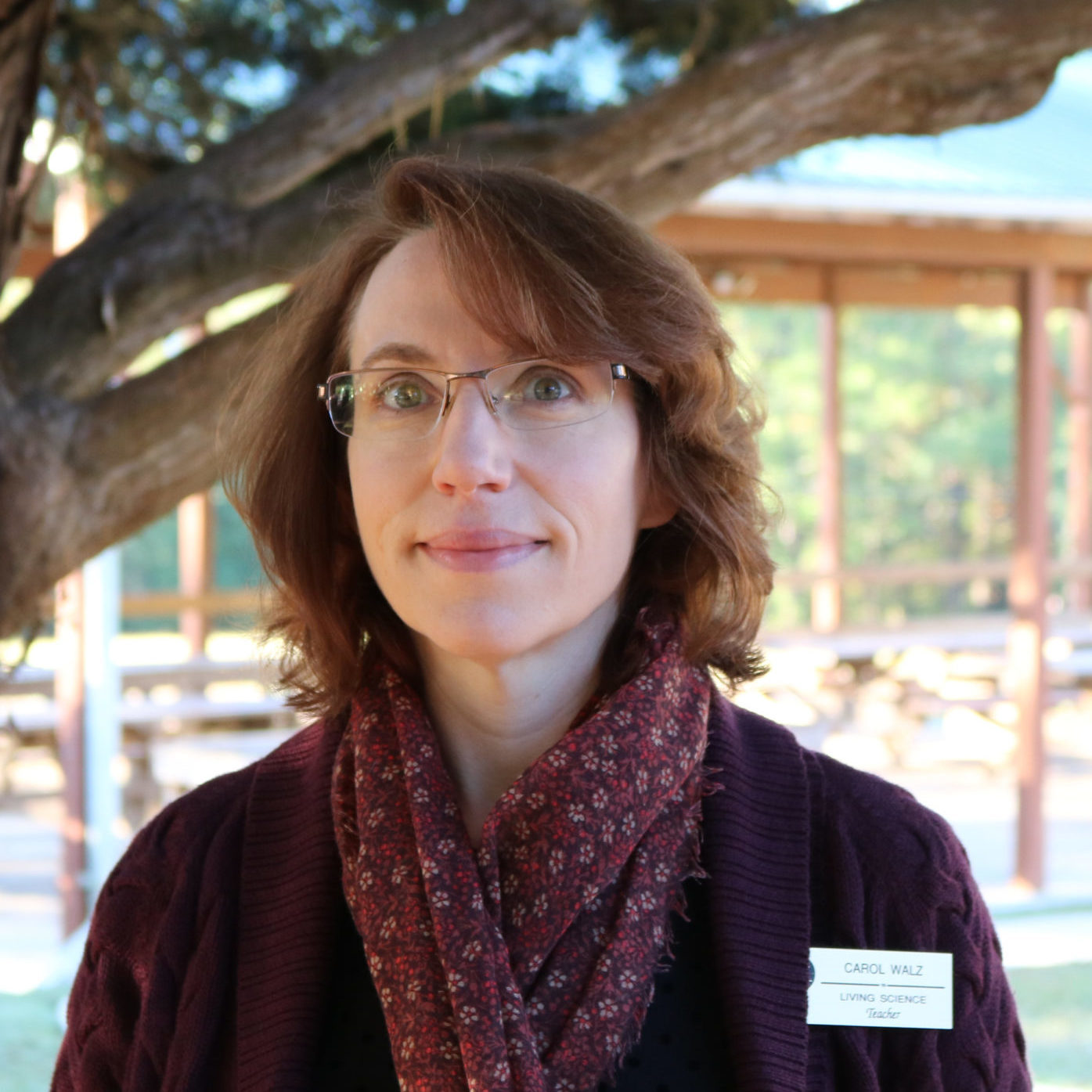 Carol Walz
American Sign Language 1 & 2
My journey with exploring languages began in high school, continued through college and has been a joyful part of my adult life. After studying two foreign languages for four years and American Sign Language periodically for many years, I am often reminded of how caring and loving the Lord Jesus is because He gives us the ability to communicate in many ways. When I finished serving in the United States Navy, God blessed me with a family. God led my family to Living Science in 2014. One of my children graduated from Living Science and my youngest still attends. My hope is to guide students to see more of the beauty of God, apply His truth to their work, and bless others using their talents.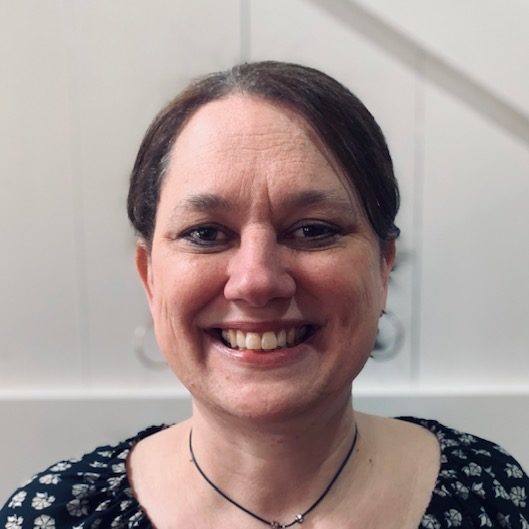 I am passionate about equipping today's youth with a Christian worldview. Literature offers a view into the heart of mankind throughout many generations. Every person is an image-bearer of God, and studying literature gives us the opportunity to better understand others. We have the opportunity to see how ideas have been static or dynamic through time, and we get glimpses into minds that aren't our own. Through the lens of Christ, we can understand more about God by studying what people think and write. I am overjoyed to have the opportunity to influence the lives of teenagers. I want to pour into them in the same ways others poured into my life and in ways I wish I had been poured into. I hope to share wisdom I have collected through my relationship with Christ, my education, parenting, and teaching throughout the years.
See what our Faculty have to say about Living Science Academy