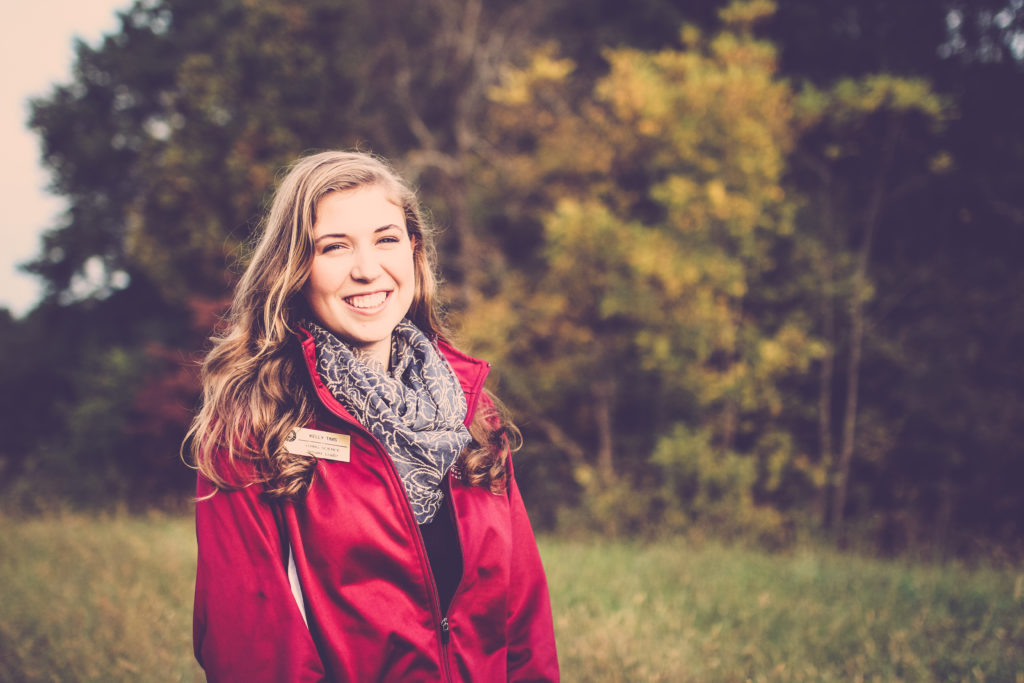 Living Science: Preparation for Life
Guest post by: Kelly Tims,  Living Science Graduate
The D's always say that Living Science is a "Preparation for Life Program". For many high school students, life after school includes entering into a college program. As an alumnus of Living Science, this was my path. I graduated in 2016 and moved on to be a freshman at the University of Georgia. I am grateful to say that not only was Living Science a wonderful and fun experience, but also that it was a challenging and growth-ful four years that prepared me for college life. Often, friends at UGA have commented that I "don't seem like a homeschooler" or asked if the transition from a senior class of 16 to a freshman class of 5,475 was difficult. Honestly, I can say that thanks to Living Science and the Servant Leader program (and a lot of blessings from the Lord), it went very smoothly. Here are three ways that Living Science and Servant Leader prepared me for my life at UGA now.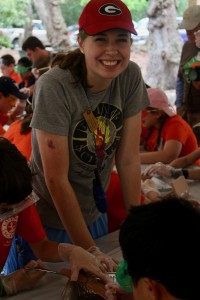 First, Living Science prepared me academically. This is what we want out of high school, isn't it? To get into our dream college? Because of the wonderful teachers at Living Science and the rigorous course work, I was well prepared when I dual-enrolled at KSU for precalculus and Honors English my Senior year. I have also found myself to be well prepared for all my classes at UGA. Sure, they are hard, much like moving up from one grade to another, but actually, many of my classes at UGA feel easier than high school due to the difference in homework load. College classes differ from my previous classes because they are test heavy, rather than homework heavy. This transition to more studying for tests is probably the hardest thing to get used to. However, I had an easier time adjusting than most of my public school peers because I was already used to managing time and studying on my own. College classes are set up much like Living Science where you go to class a few times a week, then do homework and teach yourself the other days. Thanks to our school (and the Science Team test for Servant Leaders) I already had many of the study techniques down. Another bonus is that with Living Science, I had time to take SAT prep courses that raised my score and increased my chances of getting in UGA. I also had lots of cool experiences and volunteer hours from Servant Leader to include in my application.
Second, our school prepared me for the social aspect of college. As a Servant Leader, you are constantly taught to take initiative and to look out for others. You are also taught to embrace the personality God has given to use and to use your strengths; even if that means recognizing when you need alone time. I went to UGA not knowing anybody, except my roommate whom I had met once. Instead of being afraid, I was eager to take initiative and get involved. This made it easy to find a wonderful campus ministry (which I would highly suggest) and thus make solid friends who love Jesus and were interested in reaching out also. Thanks to the skills taught at Living Science, I found myself organizing our friend group for outings and volunteering at a local church; both wonderful ways to build friendships.
Lastly, Living Science prepared me spiritually. The wonderful teaching from the D's, Fishers, and so many other teachers and friends has stuck with me this past year. Hearing Biblical truths and encouragement from them every day is what I miss most about Living Science. While I don't have anyone reminding me to read the Psalm of the day or pray for my Expedition team every day, I still remember how valuable those times were, and have a desire to study God's word for myself. There is a desire to engage with a body of Believers and find like minded people to pursue Christ with, while still reaching out in love. These desires were formed under the teaching at Living Science and the strengthening of my faith during Servant Leader. It is this preparation that I feel most valuable.
I am forever grateful for all the teaching and training I received from Living Science. I am grateful for the teachers who challenged me to be my best and who poured out their excitement for math, history, literature, science, Spanish and more. I am grateful for the challenges and experiences that came from being a Servant Leader and for the godly friends and mentors I met along the way. These are the things I take with me from Living Science and I'm daily reminded of God's faithfulness to prepare me for my life as a college student.
Share This Story - Choose Your Platform!