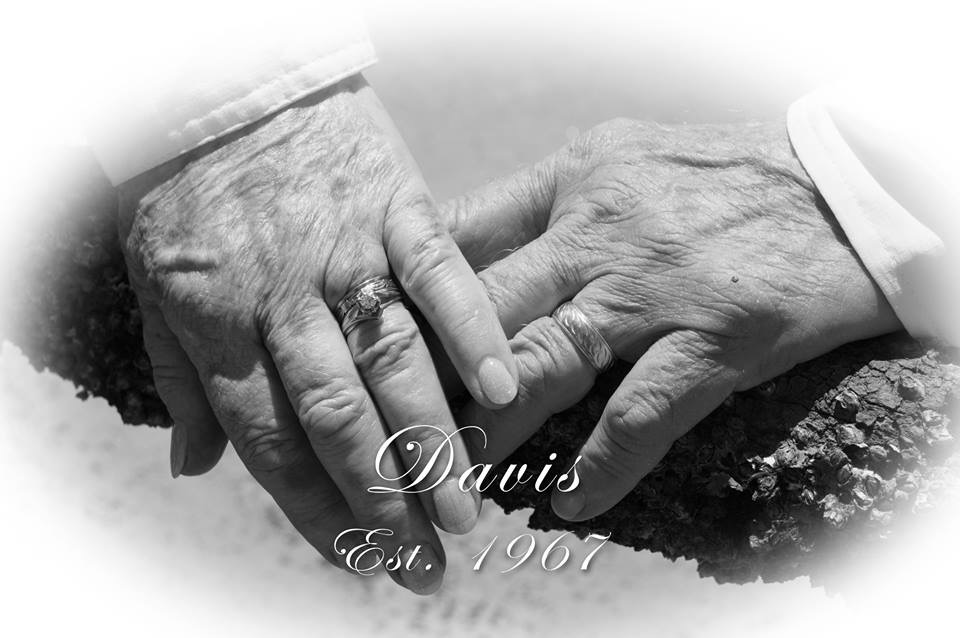 Celebrating 50 Years of Marriage with Mr. and Mrs. D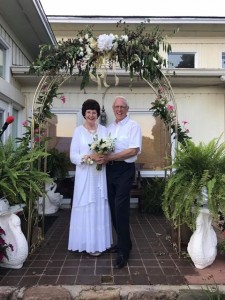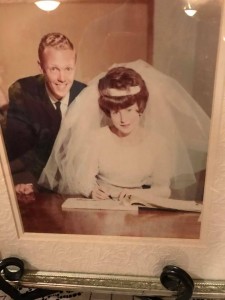 This past Saturday, the annual Living Science family barbecue was, as usual, a time of food, fellowship, worship, games, and opportunities to serve. As usual, Mrs. Farr and her amazing team of volunteers made the Living Science campus beautiful. As usual, Mr. Kevin Davis' barbecue was scrumptious. As usual, students brought their clues for a chance to win prizes. As usual, Living Science families ate, talked, prayed, and worked together. And it was good.
But this year, we had more than a barbecue. Lance and Penney Davis, our beloved Mr. and Mrs. "D," marked 50 years of marriage. And that called for a celebration. After renewing their vows before family and friends at their home church, the D's spent the evening giving glory to God for their life together and enjoying their Living Science family. Some of you have seen the post on Facebook, but in case you missed it, Mrs. D shared how God provided in the midst of wedding woes fifty years ago:
The chief bridesmaid lost her formal gloves the night before—a big problem if you are living in a country under international sanctions and that was the last pair of gloves in the country. God provided.

On the morning of the wedding, the florist called… sorry, no roses available… reply, use anything. God provided (the pink carnations were lovely).

While taking pictures before the church, a bee got stuck in the bride's veil. Brother came to the rescue but the bridal party was unfashionably late to church.

Meantime, the corsage for the mother of the groom arrived late, only minutes before the bride walked in…

A few minutes into the ceremony, the flower girl threw up (yes, in the church) and fainted, one of the bridesmaids fainted, and the soloist swallowed a fly in the middle of her song (but she finished).

Surely that is all…not quite! The happy groom and his new wife walked out of the church and the heavens opened and RAIN fell from the sky. So why is that a big deal? Because IT DOES NOT rain in August in our part of Africa. The rains only start in November or December! But in Africa, rain is ALWAYS a sign of God's blessing, and we looked at each other and said "this is a sign of showers of blessing in our marriage."

And that is exactly how our 50 years have been. Mind you, many of the blessings have been BRILLIANTLY disguised as impossible situations…BUT GOD provided.
This is not about celebrating fifty years of everything going right. This is about being faithful for fifty years even when they don't. Congratulations, Mr. and Mrs. D. May you have many, many more years of love and service together.
Share This Story - Choose Your Platform!