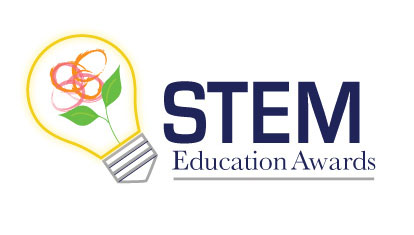 Living Science is a 2016 TAG STEM Education Award Finalist
Finalists Announced for Fifth Annual STEM Education Awards
Living Science is a finalist in middle school AND high school categories.
Awards recognize excellence in science, technology, engineering and math education in Georgia
Woodstock, GA October 10, 2016 – The Technology Association of Georgia (TAG) and the TAG Education Collaborative (TAG-Ed) today announced that Living Science Home Studies has been named as a finalist in the Middle School and High School categories for the 2016 Georgia STEM Education Awards.
The Georgia STEM Education Awards recognizes schools, programs, and companies for outstanding efforts and achievements in supporting and promoting STEM (Science, Technology, Engineering and Math) Education in Georgia.
"At Living Science, we use technology and our unique hands-on teaching approach to teach our students about Science, Technology, Engineering and Math in a fashion that is both in-depth and practical. Our students don't just learn about theory; in each Tech/Engineering class, they design and build projects to put the theory into action. Thorough documentation and an oral presentation is a portion of each project. Our regular schedule of STEM classes is supplemented each year by an intensive week-long Science Expedition at St Simon's Island for our Middle School students and a similar trip to a different venue each year for our High School students. We also help our students understand the difference between the facts derived from experimental science and the fluid opinions created through observational science. From a scavenger hunt for simple machines by Middle School students to the construction and demonstration of 8 foot high trebuchets by High School students, Living Science students learn by doing."
Winners competed in 8 different categories in the statewide event. "It was truly a challenge to choose from among the many applicants from around Georgia for these finalists," said Tino Mantella, president & CEO of TAG. "We applaud all of our applicants for their excellent work in STEM."
Winners are to be announced during a special awards gala on November 4th, held at the Loudermilk Center in Atlanta.
"It is so gratifying to see STEM education gaining momentum throughout the state of Georgia," said Michael Robertson, executive director of TAG-Ed. "The programs selected as finalists are leading the way in this effort and sharing best practices that will prepare our students for the challenges ahead."
For more information about TAG and the Fifth Annual Georgia STEM Education Awards visit: http://www.tagonline.org/events/stem-education-awards/.
About Living Science:
Living Science is a Hybrid Educational Center where hands-on science and technology learning is emphasized. Character development, discipleship and ethical leadership training are foundational to our goals.
The Georgia Tech K-12 Inventure competition provided students with opportunity to apply the critical thinking skills needed to use technology in a practical manner to solve a common problem. Our internal high school competition resulted in two teams participating in the State Competition at Georgia Tech. One of these teams, WedgeTech, was awarded the TAG Manufacturing Award and continued on to win 2nd place in the High School Division at the National Competition in Washington, D.C.
About The Technology Association of Georgia (TAG)
TAG is the leading technology industry association in the state, serving more than 30,000 members through regional chapters in Metro Atlanta, Athens, Augusta, Columbus, Macon/Middle Georgia, and Savannah. TAG's mission is to educate, promote, and unite Georgia's technology community to foster an innovative and connected marketplace that stimulates and enhances a tech-based economy.
The association provides networking and educational programs; celebrates Georgia's technology leaders and companies; and advocates for legislative action that enhances the state's economic climate for technology. TAG hosts over 200 events each year and serves as an umbrella organization for 34 professional societies. Additionally, the TAG Education Collaborative (TAG's charitable arm) focuses on helping science, technology, engineering and math (STEM) education initiatives thrive.
For more information visit the TAG website at www.tagonline.org or TAG's community website at www.hubga.com.
About TAG Education Collaborative
TAG Education Collaborative is dedicated to developing science, technology, engineering and math initiatives in Georgia. Through partnerships with statewide STEM programs, TAG-Ed fosters student interest in STEM in order to increase appreciation for the opportunities available through technology careers. TAG-Ed hosts an internship program for high school students, two web-based team challenges for students interested in Health IT and web design, and the Vine Event, an annual fundraiser benefiting STEM education. For additional information, visit TAG Education Collaborative or contact Michael Robertson at (404) 920 – 2038 or [email protected].
Share This Story - Choose Your Platform!