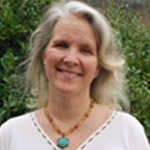 Teacher Profile: Meet Tammy Largin
Courses: American History, World History, Government, Economics, and American Sign Language
"Teaching High School should always focus on real life application, opening their eyes to a world outside their box and showing them how to deal with that world using their foundation of truth created from the Word of God."

— Tammy Largin
In 2012, Tammy Largin joined the Living Science staff to teach American and World history, Government and Economics, and even American Sign Language. Tammy believes that "God can reach students through various subjects to change what will someday be their own history."
Tammy attended Oral Roberts University and graduated in 1987 with a Bachelor of Science in Drama, TV, Film Performance and Management. Several different paths led her to begin teaching in 1996. Notably, she was a horse trainer and riding instructor as well as the director of riding at a summer camp for seven years; and an esteemed video editor for the Jacksonville Jaguar Committee, CSX, TPC, and ATP. She also owned a computer education company that served 24 schools with afterschool instruction.
At a young age, Tammy realized everyone participates in history. She grew up on a guest ranch, with history surrounding her deep in the Rockies, where she did everything from roofing to guiding raft trips. To this day, she is passionate about history and believes that, "famous or not, we all have a story to tell."
Storytelling even influences her non-History courses, like Economics. Knowing that many people consider the subject 'boring,' Tammy creates a fake town with real world experiences to immerse Living Science students into the reality of why economics matter. One student might be the homeless man who has three children and no job, while another might be the pastor trying to make ends meet with only $20,000 a year. As a community, the students come together with an economic plan to help everyone survive.
Tammy presents a biblical worldview to her students by getting in the Word and knowing God's truth. In her classroom, she teaches students to put on the armor of God and fight the good fight of faith in a world that thinks they are the enemy.
Share This Story - Choose Your Platform!