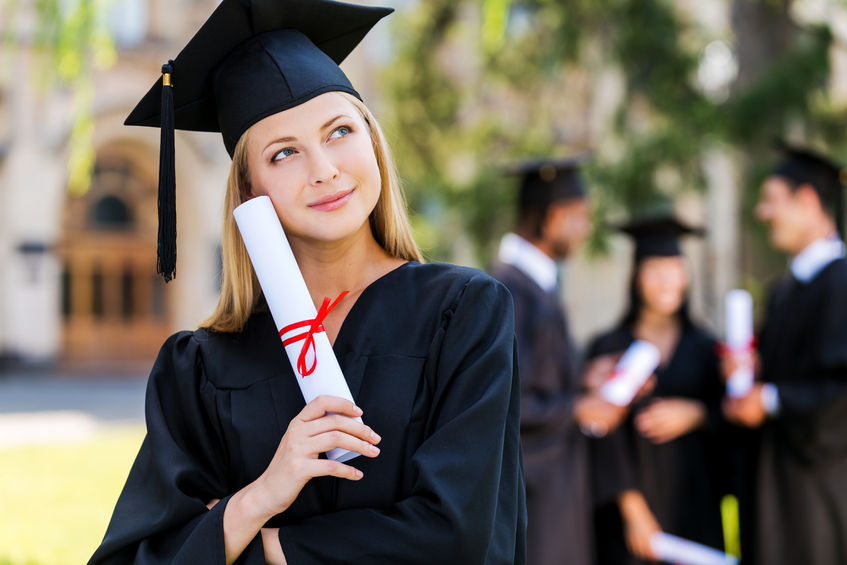 Homeschoolers and Dual Enrollment
Georgia's dual enrollment program allows high school students, beginning in ninth grade, to take college classes to fulfill both high school and college requirements.  The program, called Move on When Ready (MOWR) is available to all Georgia high school students.  The majority of Georgia's state institutions and many private colleges are participating.  The State pays for tuition, fees, and books, so the program is available at little or no cost to families.
Dual enrollment can be particularly advantageous to homeschooled students, many of whom are ready and able to take on the challenge of college work in a subject or two. Successful dual enrollment provides some external "validation" to a student's education, a valuable supplement to an independent transcript.  Students who are accrediting their homeschool programs can also meet Georgia HOPE rigor requirements by taking some classes at the college level.
So who should consider dual enrollment?  
Older students (usually). Although the State allows students to dual enroll as early as ninth grade, our experience is that most students are much better prepared as juniors or seniors.
Mature students (not the same thing as older students). To succeed in dual enrollment, a student must be self-motivated, able to meet deadlines, and independent enough to adjust to a college environment.
Advanced students. Students who have completed the high school level of study in a subject are ready to move forward. For example, some homeschooled students are taking upper level STEM courses such as calculus and physics as dual-enrolled students.
Though there are many advantages, dual enrollment does pose some risks.  
The grade a student receives in his college class is the grade he receives on his high school transcript and affects his high school GPA.
Dual enrolled students are college students. College professors don't typically communicate with parents about a student's progress. This may be a difficult adjustment for homeschool families .
Some private colleges, while they will not make a student retake completed dual enrollment coursework, will not allow these hours to count towards college graduation.  This of course negates some of the financial incentive of dual enrollment, though the experience will still be valuable.
Being able to complete some college classes at the state's expense and complete high school requirements at the same time is a wonderful opportunity. Many Christian homeschooling families, however, may have concerns about sending their young high school students into the college environment.  For this reason, some Christian private schools and hybrids offer dual enrollment classes on their campuses.  Families pay tuition for the course as they would for a high school course, and the state pays the college tuition. While this option is admittedly more costly, it has some definite advantages for Christian homeschooling families.
Students take their college coursework in a familiar high school environment with known and trusted instructors (who are also vetted by the college).
Transportation between school and college is unnecessary
Parents and teachers can continue to work together to monitor and encourage students' progress.
A partnership with an overtly Christian college or university minimizes student exposure to inappropriate material and/or anti Christian bias, giving young people more time to mature in their faith.
In partnership with Truett-McConnell University, Living Science is offering dual enrollment classes in Freshman Composition and Psychology this fall.  We believe students will benefit immensely from the challenge of college coursework taught from a Biblical worldview.  We plan to add more courses as demand increases.
Share This Story - Choose Your Platform!