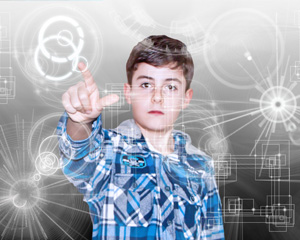 Benefits of a Quality Homeschool Program
When weighing education options for their children, many parents are pleased to find that homeschool graduates are very competitive in college programs, workplaces, and communities. And taking control of a child's education can produce quite a few benefits that children in public and private schools don't receive.
Ideal Student-Teacher Ratios
Overcrowding is never an issue in a homeschool program. This is incredibly important in science, technology, engineering and math (STEM) classes.
Many students struggle to grasp complex concepts and may need more one-on-one attention. Some seem to take them in effortlessly and are ready to move ahead. Homeschool STEM classes are better suited to meet individual needs than traditional school classes.
Programs Exceed Minimum Requirements
Homeschool parents choose from a wealth of options to design the curriculum that best suits their children's unique needs and learning styles.  Students have time to master the basics and delve deep into the subjects that spark a passion for learning.
Learning Enrichment Opportunities Abound
In public school, extracurricular or enrichment classes are often called "after-school programs" because that's the only time families can fit such opportunities into their schedules.
Homeschool students can schedule music lessons, museum tours, art lessons, and more, at a variety of times throughout the day, not just after 4 p.m. Because youth instruction is not in demand during traditional school hours, homeschool students often have the advantage of class variety and individualized instruction over their peers.
Parent-Child Bonding
Homeschooling also allows parents to spend time with their children and to incorporate their values in their children's education. Religious teachings, worship attendance, community service, and leadership are more easily built into the curriculum.
Living Science Homeschool Study Center in Woodstock, Georgia, helps parents prepare homeschool students to excel in today's ever-changing world. Parents select the classes that will best enhance their students' education, while retaining the autonomy that is a hallmark of homeschooling.
Share This Story - Choose Your Platform!