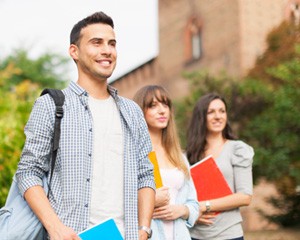 College-Bound Homeschool Students
In addition to class work, extracurricular activities, socializing and perhaps a part-time job, high school juniors and seniors spend a lot of time researching and applying to colleges and universities.
For several years, top colleges have been actively recruiting homeschool students, because they recognize homeschoolers as better prepared than their public school and private school peers.
Of course, not every student will receive recruitment letters, so here are some tips to help students navigate the application process:
Initial Contact – students should plan to contact the colleges of their choice at least two years before they plan to attend full-time, so they can begin to receive course catalogs, application deadlines, scholarship opportunities, and other helpful information.
Transcripts – document which materials and courses were studied, and what grades were received, then create a detailed record that can be shared with college admissions offices.
SAT and ACT – test scores often take three to four weeks before they are sent to colleges. Students should register online for either or both tests as soon as they are eligible, and allow a window of time to repeat the tests, if necessary.
Applications – many colleges recommend that students apply online. This process minimizes the risk of lost applications and missed deadlines. Students also are alerted immediately about missing or incomplete information, eliminating time-consuming follow-up.
Application Essays – test scores and grades reveal how well a student has learned required material, but the essay sheds light on the personality, organizational skills, and writing ability of the student. Applicants need to allow time to brainstorm, write a draft, review, and edit their essays.
Dual Enrollment – homeschool students may be eligible for dual enrollment, a program that allows them to take college courses for credit while completing their high school course work. Students should make sure that credits will be accepted at the college(s) they plan to attend as freshmen.
Information and assistance is available through many avenues, including the Home School Legal Defense Association )(www/hslda.org).
Share This Story - Choose Your Platform!