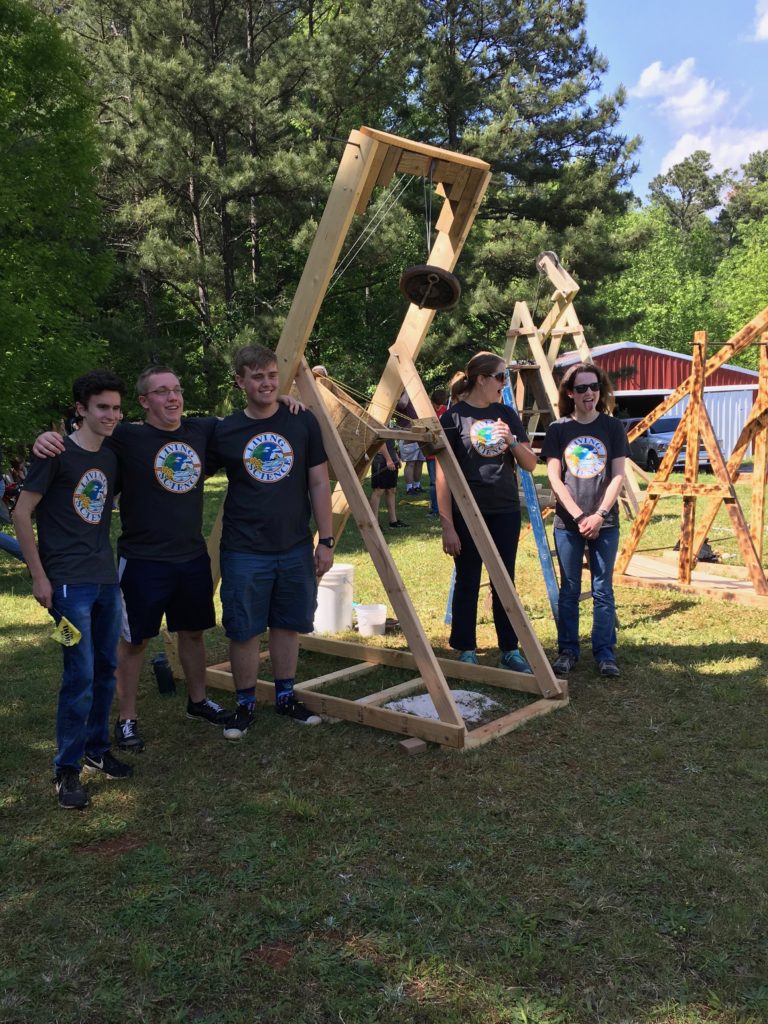 trebuchet. noun | \ ˌtre-byə-ˈshet \
: a medieval military engine for hurling heavy missiles (such as rocks or cows)
When: Thursday, May 2, 8:30-10:30 a.m.
Where: Living Science Campus Overflow Parking Lot
Open to Living Science families and the public: Join us!
At Living Science, the annual trebuchet competition for the senior class is a rite of passage in the hands-on application of a year's worth of physics learning. Each team designs and builds a working trebuchet. This year's specifications were:
≤4 feet high at the pivot point for solo with a 25 lb counterweight
≤8 feet high at the pivot point for team with a 50 lb counterweight
A tennis ball projectile with a small amount of weight for ballast
A throw of at least 10 feet, measured from the pivot point.
Students have great freedom within the above specs to design their trebuchets. In addition to participating in the competition, they turn in design notebooks documenting the development process, from initial concept to final design, and including estimated and actual costs and efficiency calculations. The public is welcome to join us for the competition.
Share This Story - Choose Your Platform!