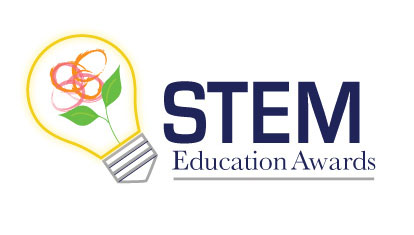 Living Science a Finalist in 2017 TAG-Ed STEM Awards
The Technology Association of Georgia (TAG) and the TAG Education Collaborative (TAG-Ed) named Living Science Home Studies as a finalist in the Middle School and High School categories for the 2017 Georgia STEM Education Awards.
This premier STEM recognition event has selected our state's top STEM educators, schools, companies, and programs for six consecutive years, recognizing schools, programs, and companies for outstanding efforts and achievements in supporting and promoting STEM (Science, Technology, Engineering and Math) Education in Georgia.
"We are thrilled to be included again in this elite list," said Lance Davis, founder and headmaster of Living Science, "The honor reflects our staff's commitment to growth and improvement in STEM education every year."
2017 Georgia STEM Education Award winners are to be announced during a special awards gala on Nov. 3 in Atlanta, the Sixth Annual Annual Georgia STEM Education Awards.
About TAG Education Collaborative
TAG Education Collaborative is dedicated to developing science, technology, engineering and math initiatives in Georgia. Through partnerships with statewide STEM programs, TAG-Ed fosters student interest in STEM in order to increase appreciation for the opportunities available through technology careers. TAG-Ed hosts an internship program for high school students, two web-based team challenges for students interested in Health IT and web design, and the Vine Event, an annual fundraiser benefiting STEM education. For additional information, visit TAG Education Collaborative.
About The Technology Association of Georgia (TAG)
TAG is the leading technology industry association in the state, serving more than 30,000 members through regional chapters in Metro Atlanta, Athens, Augusta, Columbus, Macon/Middle Georgia, and Savannah. TAG's mission is to educate, promote, and unite Georgia's technology community to foster an innovative and connected marketplace that stimulates and enhances a tech-based economy.
The association provides networking and educational programs; celebrates Georgia's technology leaders and companies; and advocates for legislative action that enhances the state's economic climate for technology. TAG hosts over 200 events each year and serves as an umbrella organization for 34 professional societies. Additionally, the TAG Education Collaborative (TAG's charitable arm) focuses on helping science, technology, engineering and math (STEM) education initiatives thrive.
For more information visit the TAG website or TAG's community website.

Share This Story - Choose Your Platform!