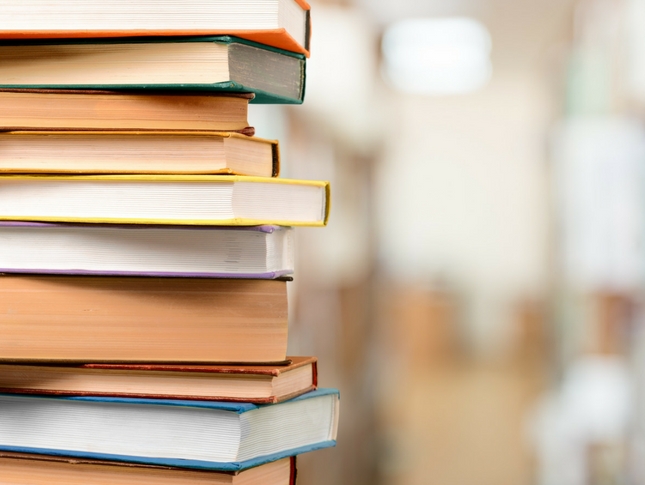 High School English at Living Science, Part 1
What to Take When?
High school is the time to hone students' reading and writing skills in preparation for college and the workplace. "Excellent written and oral communication skills" appears on most job descriptions, even for highly technical STEM jobs. While there are substantial opportunities in all our classes to develop these skills, our high school literature classes give students the opportunity to focus specifically on the kinds of careful, critical reading and writing they will need to thrive as adults. Living Science offers a complete progression for high school English language arts covering State of Georgia accrediting requirements while providing flexibility to accommodate student and family needs.
What English Courses Does the State of Georgia Require?
For accrediting students, the State of Georgia requires 4 Carnegie Units (CUs) of English including:
Introduction to Literature and Composition (9th grade)
Georgia course number 23.06100; and
American Literature (11th grade)
Georgia course number 23.05100
Students may satisfy the two remaining English units through a variety of language arts courses.
What is the Recommended High School English Progression at Living Science?
We recommend that all high schoolers start with the ninth-grade course, which introduces literary genres and terms and helps students make the transition into high school level writing. On successful completion of this course, mature students may take American Literature (with instructor approval), while most students will take World Literature, a tenth-grade course focusing on international literature, mainly from the Western tradition, and expanding writing skills. By the end of 11th grade, all students should complete the required American Literature class, and in 12th grade, students may either take British Literature or dual enroll for Freshman Composition.
Are there Dual Enrollment Options?
Through Truett-McConnell University, Living Science offers both semesters of dual-enrollment freshman composition. Students can complete their freshman English requirement in the trusted Living Science environment while also satisfying high school graduation requirements. Juniors and seniors who have completed the required high school English classes can enroll in one or both semesters of Freshman Composition, each of which provides a full CU of high school English credit. So a student can graduate from Living Science with five CUs of English and two college credits.
Which Option Fits My Student?
Year
Class
HS Credit
College Credit
9th Grade
Introduction to Literature
(required, no college equivalent)
1 CU
10th Grade
World Literature
1 CU
11th Grade
American Literature (required)
1 CU
12th Grade
British Literature*
1 CU
OR English 101*/102**
2 CU
3/6 Hours
*Students will complete their 4th English credit for high school graduation with either British Literature or EN 101. They may take EN 102 for a high school English elective and to fulfill that college core requirement.
**Prerequisite: English 101
OR (accelerated track)
| Year | Class | HS Credit | College Credit |
| --- | --- | --- | --- |
| 10th Grade | American Literature (by invitation) | 1 CU | |
| 11th Grade | British Literature | 1 CU | |
| 11th Grade | OR Freshman Composition 101/102 | 2 CU | 6 hours |
| 12th Grade | Freshman Composition 101*/102** | 2 CU | 3/6 hours |
*Students who have completed their DE classes in 11th grade have met graduation requirements.
**Prerequisite: English 101
For more information about our high school English options, call or email our office. Look for Part 2 of this post, which will describe our high school courses and methods in more detail. More about dual enrollment at Living Science.
Share This Story - Choose Your Platform!