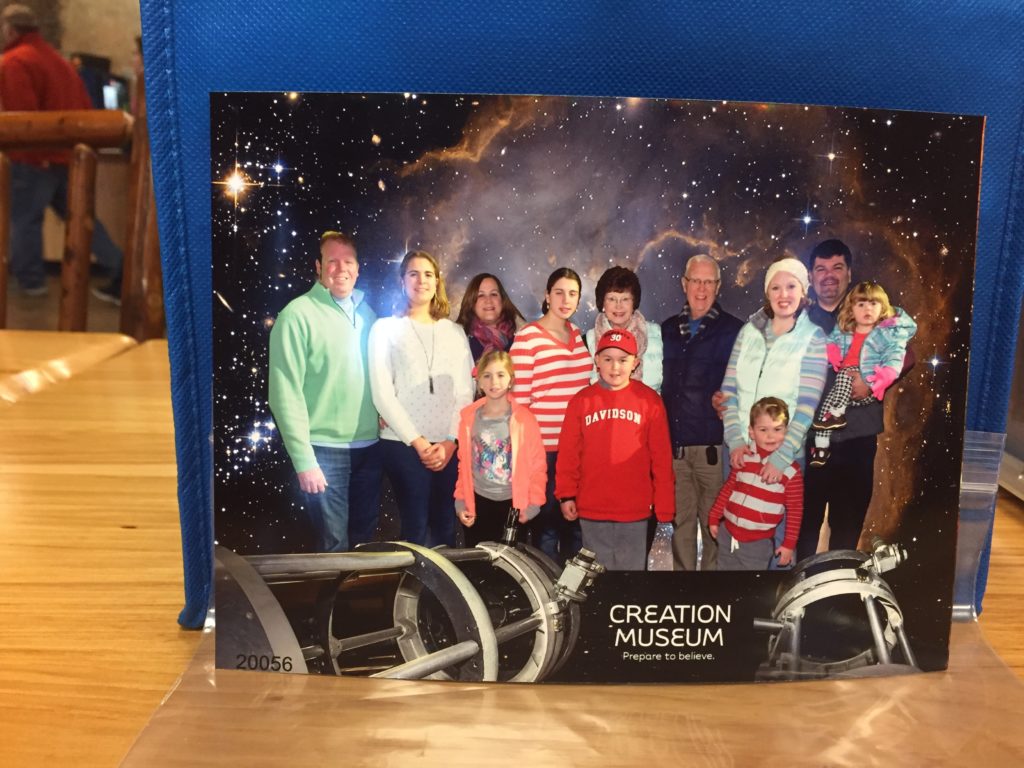 The good is often the enemy of the best.
As we reflect over 2016, it seems appropriate to contemplate something that truly was the "best." The first thing that comes to mind is Christmas shopping. Gift giving is always good. We love to give gifts, and we are always blessed when we receive gifts. However, as each year passes, we look back and ask ourselves whether the gifts we gave had value—not monetary value–lasting value.
This past year we determined to intentionally work towards selecting "best" not just "good"gifts. While on family trips, we carefully made little purchases that would forever remind our family members of special times together. "Memory-making" is the glue that keeps individuals within  a family close, and Jesus is the covering that holds it all together.
As Christmas Day approached, we wrote notes telling our grandchildren of plans to go as a family to visit the Ark and Creation Museum the day after Christmas. The joy and delight on their faces is forever etched in our memory banks!
In fact, this is the best Christmas gift we could give to our children and grandchildren. A trip to the Ark and Creation Museum built into their lives for Eternity and helped them absorb deep Biblical truths to strengthen their worldviews as they navigate through the lies and deceptions of the society in which they live.
Leaving the day after Christmas was perfect. We gave each grandchild a spending allowance to use in the Ark and Museum stores. There was something of genuine value for each person to purchase, and awesome things to do. Nobody was bored for a second. They were too busy petting animals, reading new books, creating dinosaurs with Buddy Davis, listening to lectures by incredible scientists, studying the world-class exhibits, wandering through the shimmering lights adorning the garden, or joining the gatherings around the live vignettes!
Talk about making memories bathed in  truth and laughter. There are not many venues
where a family of 12 can satisfy all needs in one place and even sit together at one big table. We didn't quite leave enough time for the fantastic ziplines, but several of our grandchildren are anxious to return to experience this extreme adventure. Anyone want to join us?
Our family photos will always be a reminder of the lasting value of this gift .
And so…
As we move into 2017 we are determined to measure our goals, actions, and gifts against the Biblical standard of "best."
"Whatever you do in word or deed, do all to the Glory of God"
Happy New Year!
The D's
Share This Story - Choose Your Platform!