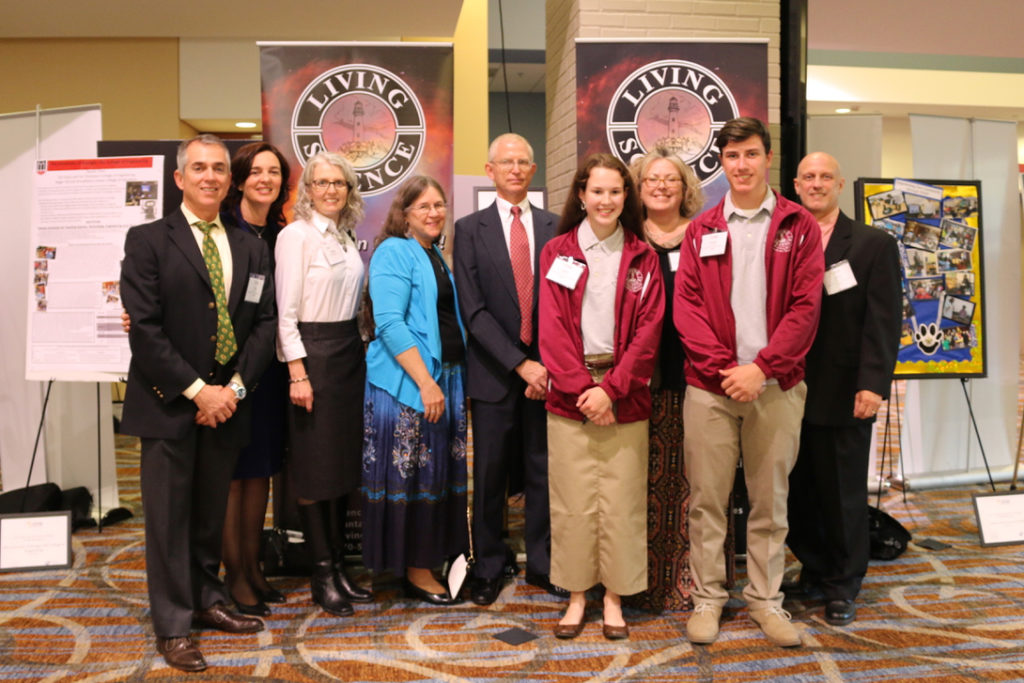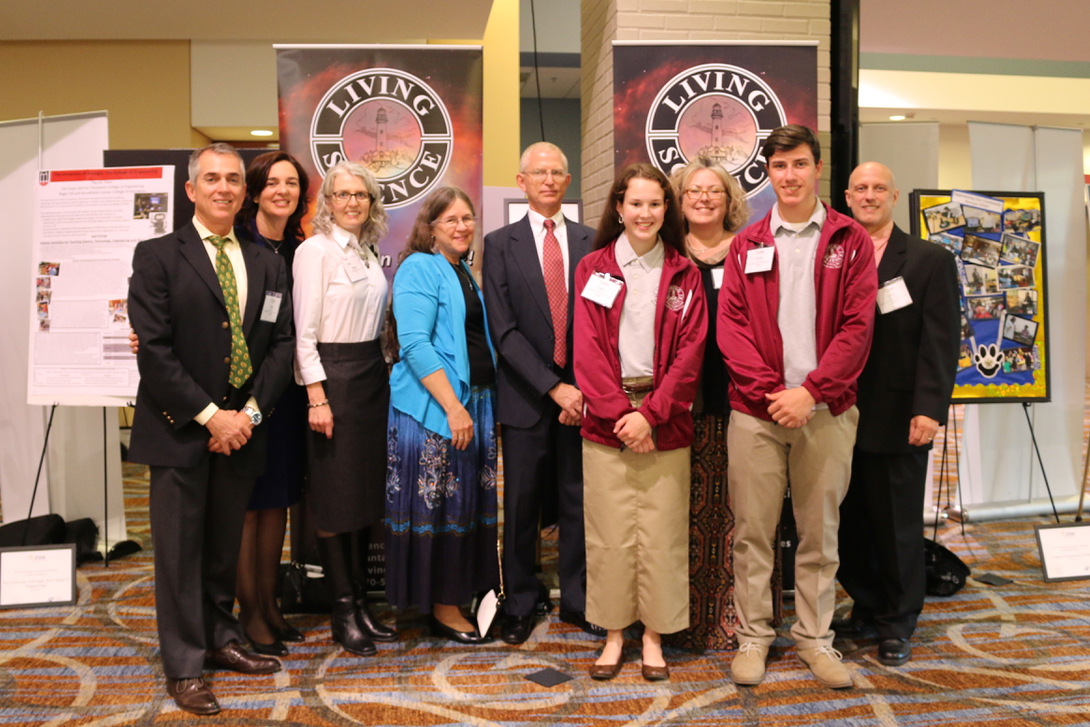 Living Science Students Serve on STEM TAG Panel
On November 4th, Living Science students Everett Apple and Claire Crose had the honor of serving on a student panel at the fifth annual Technology Association of Georgia STEM Education Awards, which "honors Georgia schools, programs, and companies for outstanding efforts and achievements in supporting and promoting science, technology, engineering, and math education."  Living Science faculty member, Dan Fisher, served as moderator for the panel, and several faculty members and families also attended the event.
Each of the four students on the panel shared their experiences in STEM education and also took impromptu questions from the audience.
"I thoroughly enjoyed representing Living Science on the student panel," said Claire, "and I am so thankful to have had this opportunity to share some of the lessons I've learned and experiences I've had through the STEM education program."
Claire credits her Living Science training for her poise on the panel in front of a room of more than 300 highly educated adults: "The presentations I have been doing for my classes at Living Science prepared me well for speaking in front of so many people during the panel."
Claire and Everett were asked to serve on the panel because of their recent success in the Georgia Tech Inventure Challenge and a national invention convention (NICEE) in Washington, D.C., this past May. They are in the process of obtaining a patent on and finding a manufacturer for their invention.
"We were so grateful to be able to attend this event and to share our unique experiences from our education at Living Science," said Everett, "I'm looking forward to seeing what the Lord has in store for Living Science in the years to come."
Living Science was a finalist for the TAG STEM Education award in both the middle school and high school categories, identifying Living Science as one of the top 5 STEM programs in the state. "We are thrilled to be in the finalist group in both categories" said Lance Davis, headmaster of Living Science, "it is a testimony to the Lord's blessing us with a high caliber of students, parents, and faculty, and we are excited about our future as our STEM program continues to grow."
Share This Story - Choose Your Platform!