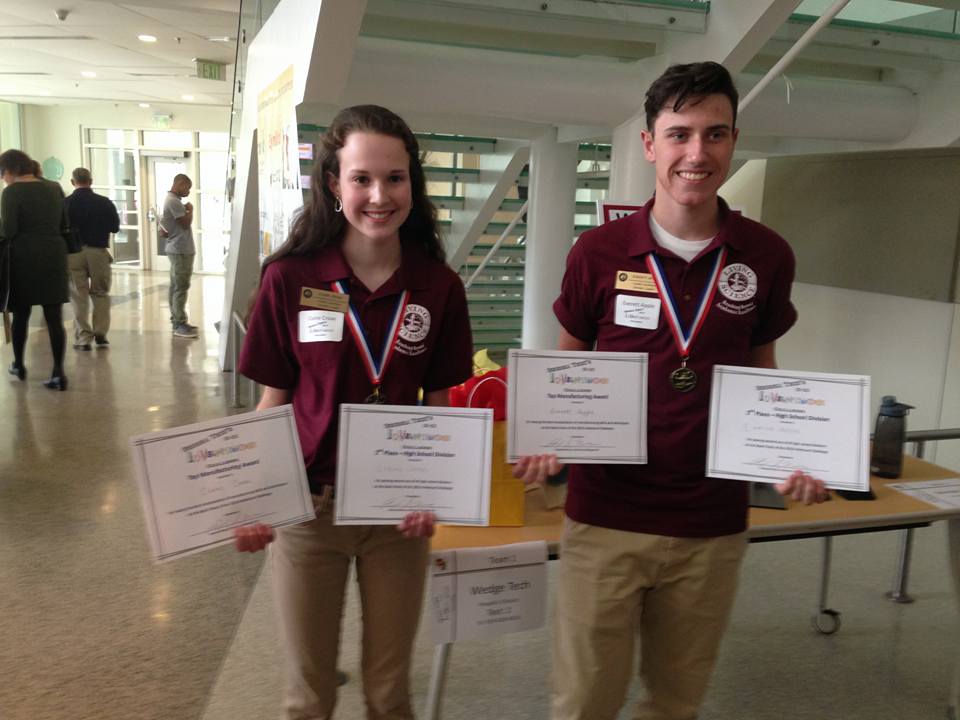 Team WedgeTech Wins High School Manufacturing Award at InVenture Competition
Team WedgeTech took the High School Manufacturing award AND second place overall in the Georgia Tech InVenture competition today. Congratulations to our hard-working students on their accomplishment, and to their teacher, Michelle Crose, who made it all possible!  Stay tuned for the full report on their product and experience.
Share This Story - Choose Your Platform!