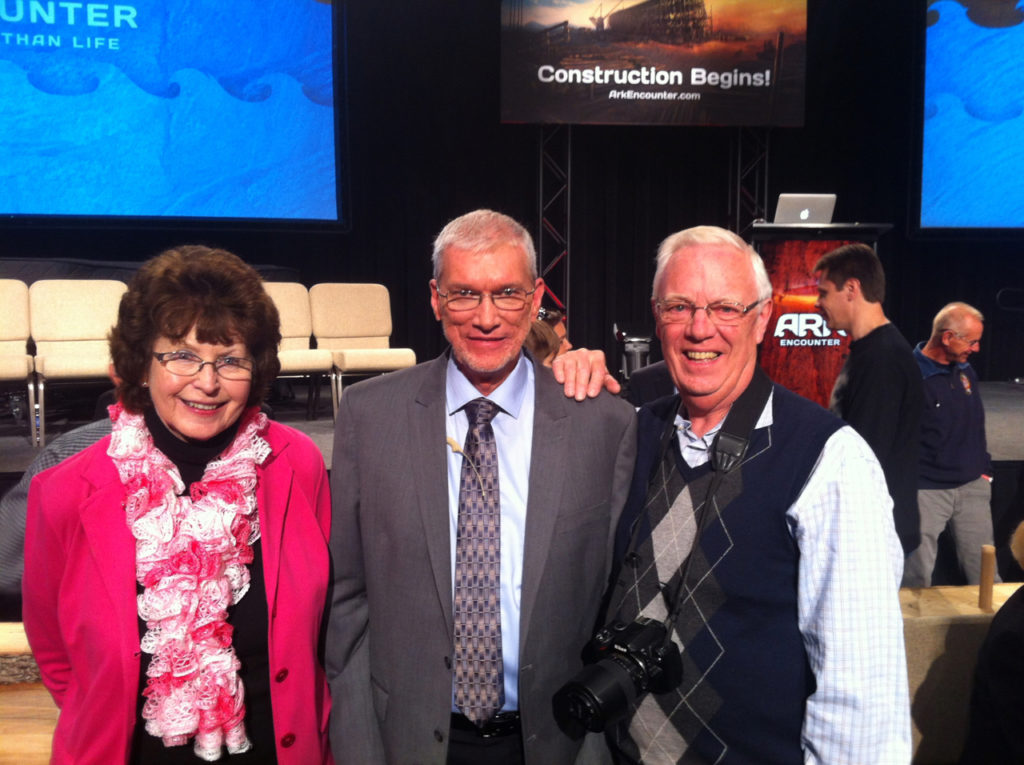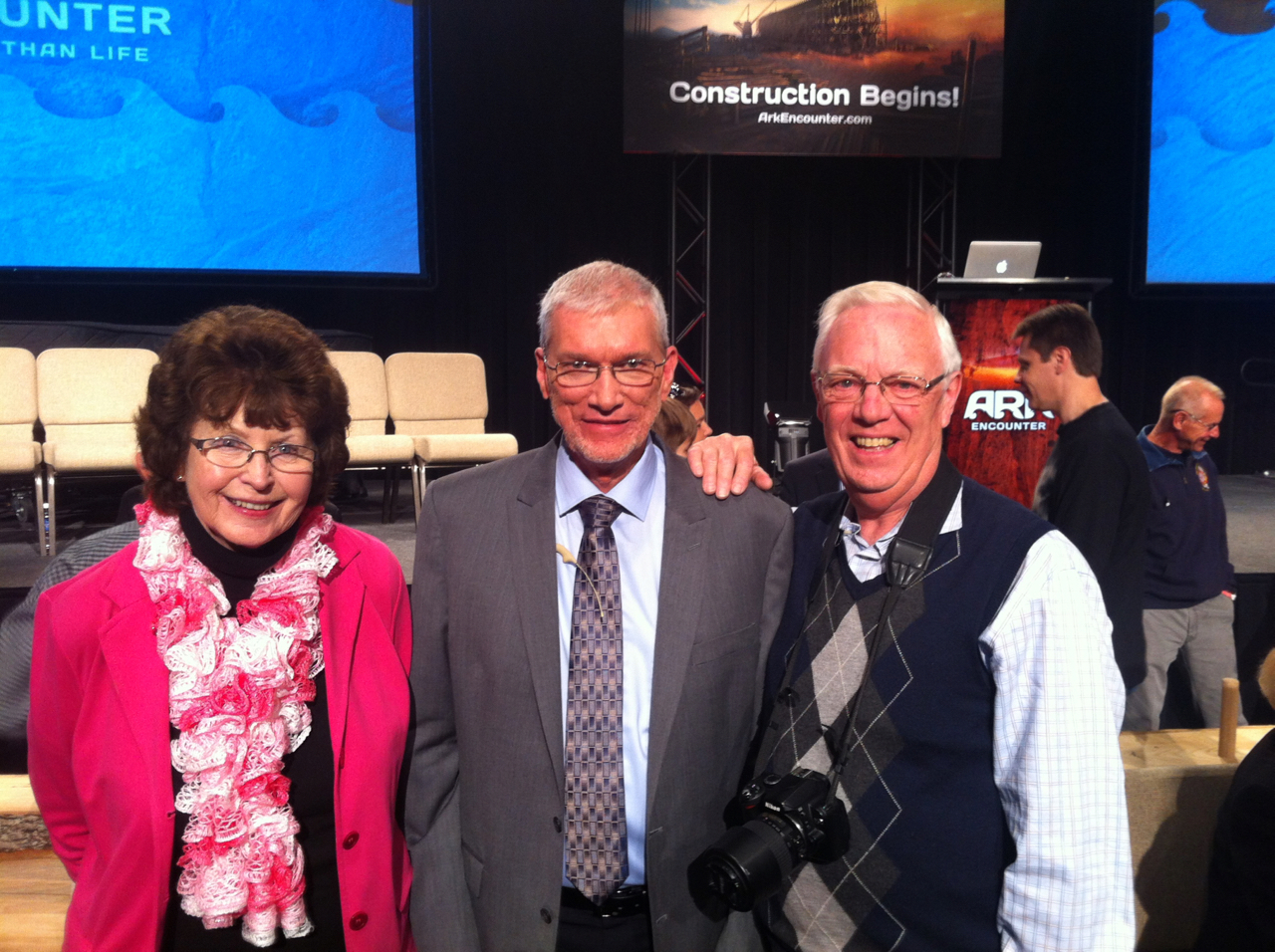 Lance and Penney Davis, co-founders of Living Science, were invited to attend the ribbon cutting of the newly built, full-sized replica of Noah's Ark in Williamstown, Kentucky, and spent three days enjoying the remarkable exhibits.
Take a video tour of the Ark Encounter with the Davises.
An Enduring Relationship
The Davises strongly believe in the biblical historical account of the first 11 chapters in Genesis, including 7-day creation and a real Noah's ark.   They appreciate Ken Ham's ministry of evangelism through creation, and have fostered a friendship between the Creation Museum and Living Science. Since attending the initial groundbreaking event in 2010, the Davises have followed the Ark's progress with eager anticipation.
What does the Ark offer to students and parents?
"It is enormous.  We rounded a corner in a bus from the parking lot, and gasped as we saw the sheer size and beauty of the Ark.  Words cannot describe our feelings," says Mrs. Davis. Huge logs brought in from all over the USA were cut, shaped, shipped to this site, and secured by a crew of about 100 Amish craftsmen.  The Ark is 510 feet—more than one and a half football fields—long, 80 feet wide, and over 10 stories tall.  It is the largest timber building in the world.
"Living History—And Science"
The three stories of aesthetically stunning exhibits are planned with both children and adults in mind.  The bottom floor contains a collection of animal and bird exhibits, showing that there was plenty of room for all the different "kinds" of animals and birds on the Ark, as well as systems for feeding and caring for them. The second floor includes information on life before the flood and the actual flood story with facts and illustrations galore.  The third floor focuses on Noah's family: how they managed the animals, how they survived as a family, how they grew vegetables and so on.
Mr. Davis notes, "Engineering and technology minded people will find the scientific information fascinating and intellectually challenging.  Questions such as, "What was their system for ventilation?" and, "How did they light up the interior?" were answered with text, graphics and working models."
After visiting, the Davises encourage others to see the Ark, "Every Christian family needs to visit!  It is one thing to read about Noah's Ark, but walking through the life-sized model engaged our emotions in a whole different way.  We will return!"
Share This Story - Choose Your Platform!