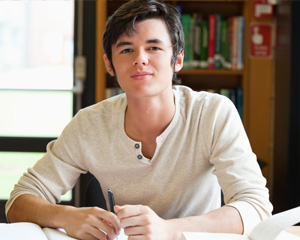 College Essay Tips for Homeschool Students
The end of the year may mark the holiday season for most of the population, but if you are a high school senior, December is College Application Season. Traditional applications are fairly generic, and vary little from school to school. The essay is the piece that allows students to stand out, illustrate how they are unique, and market themselves as exceptional candidates for enrollment to a particular university or program.
College essays represent far more than a way to showcase writing ability; they give homeschool students the opportunity to stand out among their peers, particularly if the student can narrow his or her focus enough to identify a spotlight-worthy experience and offer a glimpse of his or her personality and passion.
Find Your Angle
With more than 1.5 million students enrolled in homeschool programs, "Homeschool Student" is too broad a topic for a college essay. College application review committees look for a defining moment, a specific interest, or a meaningful situation that helps them recognize you as an individual, rather than as part of a group.
Answer The Question
Once you define your angle, the next step is to incorporate what makes you unique into the framework of the essay topic. Topics often cover Personal Achievements, Influential People/Experiences, or Goals. Sometimes your angle is a natural fit within the framework of the question; sometimes you will need to be a bit more creative. Either way, be sure you stay on-topic.
Stand Out
As a homeschool student, you have had a plethora of experiences that traditional-school students will never have, including hands-on projects, travel, volunteer work, group projects, and more. Identify how these experiences will help you better adapt to college, and perhaps influence your career, your community, and your life overall.
Living Science graduates experience the benefits of a STEM curriculum in a Christian-based homeschool environment. This unique combination encourages lifelong learning, and prepares our students to excel in their college careers, and beyond.
Share This Story - Choose Your Platform!