Living Science is a place of hands-on learning. We strive to offer students as many opportunities as possible to learn by doing. Many of our projects change from year to year, but here are some examples: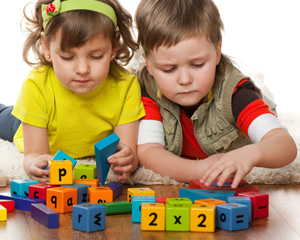 Elementary
In the K-3 Science Club, every meeting is a hands on experience.  Our class meets for 4 ½ hours per week, replacing a full homeschool day for the parents.  We bring in all the components of the STEM program to our weekly class.  For example, we teach engineering concepts through popular fairy tales, including retelling the stories on flannel board.  The class is on a four-year rotation so that the students that begin with us in Kindergarten will not repeat the same material.  Each year has a different focus (plants/animals, habitats, solar system, weather).  We learn about sound with handbells (and perform several times during the school year).  We build and draw and sing and cook and read … all related to the science theme for that school year, as well as take a field trip.  We have a very busy class, and we all go home exhausted!
In 4th Grade Science we make insect models from clay, plant gardens, build circuits, and our personal favorite, model the phases of the moon from Oreo cookies (and eat the leftovers!).  We play games and do puzzles to help us with our vocabulary and to study for our tests.  In this class, we don't take notes … we write/create our own textbook on each unit of study.  A field trip to the Georgia Aquarium is a fun way to enhance our unit on the Ocean, laying the foundation for a wonderful Expedition experience for the students when they reach middle school!
Middle School
Mrs. D says,"Middle schoolers need to do, not just sit and listen," and doing is incorporated into every class.  A small sample: dissections, cake modeling of topographic maps, designing and building a "gizmo" demonstrating simple machines, constructing "creatures" from bones found in owl pellet dissections, all kinds of models, plus a host of laboratory and at-home experiments engage and delight students as they learn.
Our eighth graders finish out their year by designing, and constructing toothpick bridges. High schoolers test the bridges' strength with a bridge-breaking device designed by our students. [picture of bridge-breaking device with bridge]
Our rigorous high school science curriculum intentionally offers many opportunities to bring concepts to life.  Freshman Physical Science students participate in a Rube Goldberg Convention in which they demonstrate their understanding of simple machines, forms of energy, and Newton's laws of motion by designing and building a device.  The Convention is a festive rite of passage at Living Science.  As our Physics teacher, Sandy Fisher, explains, "What's great about the Rube Goldberg is that students learn on more than one front.  The experience of trial and error and trial and error and eventual success teaches them as much about the perseverance and creativity they need in engineering as it does STEM concepts."
Our Physics Students, mostly seniors, have another building project.  Each student designs and builds a working trebuchet. After the Rube Convention, the students compete with their trebuchets for "longest throw," "accuracy," and "precision."
Besides these school-wide events, students dissect and perform laboratory experiments throughout their high school science progression.  The Anatomy and Physiology class, taught by our beloved Dr. Lusk, a local practicing veterinarian, spends the year dissecting preserved cats.  The Engineering Essentials class builds kites, hot air balloons, rockets, and more. You may find our literature students outside performing a scene from Shakespeare, and our Government class members making posters as they run for election.  Of course, our middle school and high school field studies trips offer on-location science and many rotations of hands-on learning activities.  At Living Science, learning is active!